Several airlines canceled Karachi flights after airport attacks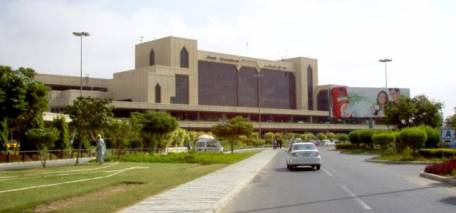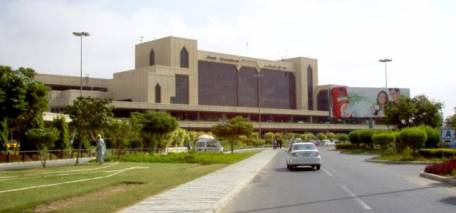 Some airlines have announced the cancellation of flights to and from Jinnah International Airport in Karachi, after two consecutive militant attacks.
Cathay Pacific was among the first few airlines that announced cancellation of its service to Jinnah International Airport in Karachi, Pakistan, after two consecutive militant attacks. "In view of the situation at Jinnah International Airport in Karachi, Cathay Pacific is reviewing and assessing the safety status of the airport," the airline posted on its website.
It said its flights from Bangkok to Karachi on Wednesday and Karachi to Bangkok on Thursday has been cancelled. Flight operations from Bangkok to Hong Kong and Hong Kong to Bangkok on the said dates remained normal, it said. Cathay Pacific operates four flights a week between Karachi and Hong Kong.
"We will continue to monitor the situation closely. Customers are recommended to check flight status before departing for the airport," the airline said. According to information available on Pakistan's Civil Aviation Authority's Twitter page, a Thai Airways flight was also cancelled. Cargolux Airlines International SA has also suspended its service from Karachi airport.
"Due to the developing situation, the Karachi stopover has been cancelled until further notice," Europe's biggest all-cargo airline said on its website. The airline operates one weekly flight to Karachi on Tuesdays with flight CV7822 routed from Luxembourg to Sharjah via Karachi. It also confirmed that none of its aircraft were involved, damaged or destroyed in the attack at the airport, contrary to rumours published online.
"Cargolux would like to further state that none of its aircraft were positioned in Karachi at the time of the attack," it said. Meanwhile, Emirates announced that it was continuing to operate flights between Dubai and Karachi. However, it advised passengers to check their flight status as some flights may have to be retimed.
"The safety of Emirates' passengers and crew is of utmost importance and will not be compromised," it said. In a six-hour siege of airport on Sunday night, more than 30 people were killed, including 10 Taliban militants. Karachi is the largest and most populous metropolitan city of Pakistan. The Jinnah International Airport is Pakistan's busiest.
Daily Times