Iran's President Rouhani visits Turkey for trade talks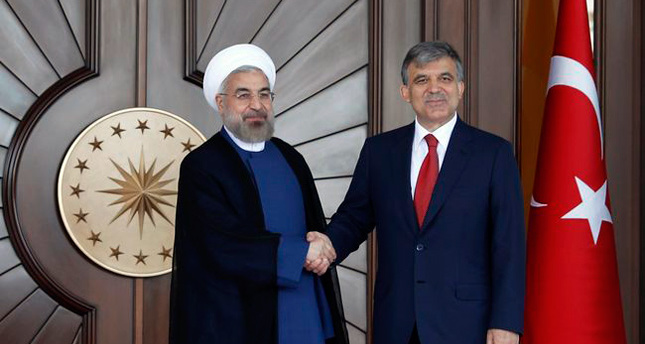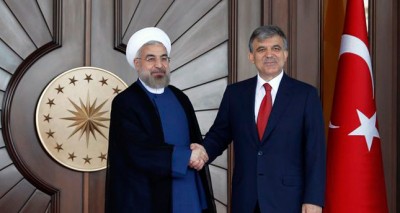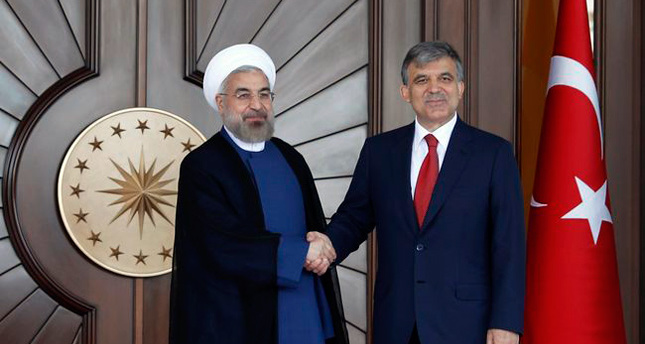 Hassan Rouhani is holding trade talks with senior Turkish officials in Ankara, on the first visit to Turkey by an Iranian president since 1996.
Mr Rouhani is expected to sign agreements aimed at doubling annual commerce to $30bn by 2015.
The neighbours are looking to lift the trade restrictions imposed by the UN over Iran's nuclear programme.
They are also reportedly seeking to improve bilateral ties that have been strained over the conflict in Syria.
Tehran has been a steadfast ally of Syrian President Bashar al-Assad, while Ankara has backed rebel groups trying to overthrow him.
'Unfair' sanctions
Turkish ceremonial cavalry – carrying Iranian and Turkish flags – escorted Mr Rouhani's limousine to the presidential palace in Ankara on Monday.
He was scheduled to meet Turkish President Abdullah Gul and Prime Minister Recep Tayyip Erdogan, who travelled to Tehran in January.
Their governments are keen to increase trade. Iran is seeking a bigger share in Turkey's energy market, while Turkish firms want to expand in their third largest export market.
Turkey's trade with Iran was $22bn in 2012, before the US imposed restrictions that limited purchases of Iranian natural gas with gold. Last year, trade had declined to $14.6bn.
Turkey's Development Minister Cevdet Yilmaz recently described the international sanctions imposed on Iran over its disputed nuclear programme as "unfair".
Next week, representatives of Iran and the so-called P5+1 – the US, UK, France, Russia and China, plus Germany – will resume trying to draft an agreement that would provide a comprehensive solution to the nuclear issue and see the sanctions lifted.
The Iranian president's visit to Turkey has also brought with it a delicate issue of protocol, reports the BBC's James Reynolds in Istanbul.
Visiting foreign leaders normally make a trip to the mausoleum of Turkey's founder Mustafa Kemal Ataturk.
But Iran – an Islamic republic – is reluctant to pay its respects to Ataturk – the founder and champion of a secular state, our correspondent says.
For this reason, he adds, no mausoleum visit is reported to be planned.
BBC