Palestinians summon Australia diplomat over Jerusalem status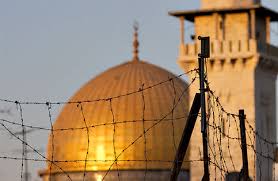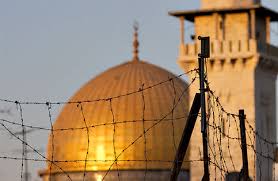 The Palestinian foreign ministry on Sunday summoned Australia's diplomatic representative after a top judicial official said Canberra would no longer refer to annexed east Jerusalem as "occupied."
Last week, Australian attorney general George Brandis sparked Palestinian fury by saying Canberra would not use such "judgemental language" to describe an area which was the subject of negotiations.
Israel hailed the remarks as "refreshing", but the Palestinian leadership denounced them as "disgraceful and shocking", with the ministry making a formal diplomatic protest on Sunday.
"The Palestinian foreign ministry summoned the Australian representative Thomas Wilson over the recent comments by the Australian attorney general asking to stop referring to east Jerusalem as occupied territories," a ministry statement said.
Speaking to reporters in the West Bank city of Ramallah, foreign minister al-Malki said he was "worried" about the remarks which contravened the position of the international community.
He demanded that Canberra "give an official clarification of its position on east Jerusalem in the next few days."
Describing it as a "radical change in the Australian position on Palestine", Malki said the shift was made clear in a January interview with an Israeli website given by Foreign Minister Julie Bishop in which she questioned whether Jewish settlements built on Palestinian land were illegal.
Israel seized east Jerusalem during the 1967 Six-Day War and later annexed it in a move never recognised by the international community.
The Palestinians claim Arab east Jerusalem as the capital of their promised state.
The international community views all Israeli construction on land seized in 1967, including the West Bank, as illegal and a major obstacle to a negotiated peace agreement.
"Palestine is a state and its capital is under occupation, something that the United Nations and all its bodies are agreed on," Malki said.
Erakat threatens
Senior Palestinian Authority official Saeb Erakat sent a letter to Australian Foreign Minister Julie Bishop in which he wrote, "Palestine will request that the Arab League and the Islamic Conference [Organization of Islamic Cooperation] review the relations of the Arab and Islamic world with Australia in light of Australia's unlawful recognition of the illegal settlement regime in occupied Palestine."
Erakat further wrote that the term "occupation" reflects a "legal fact" grounded in United Nations resolutions.
Yahoo