Israel's Netanyahu blamed for crisis with Obama, Washington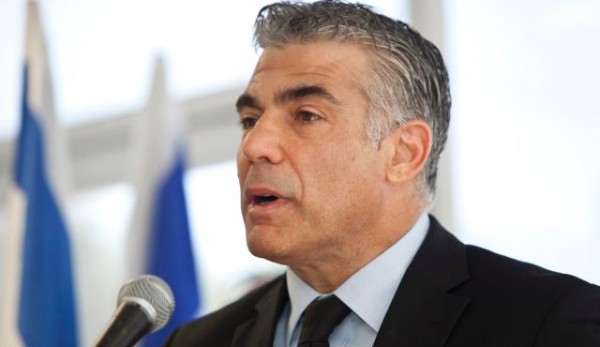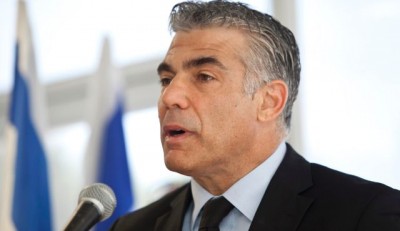 Israeli Finance Minister Yair Lapid on Sunday blamed Prime Minister Benjamin Netanyahu for the crisis in relations with the United States over the comatose peace process, according to a report by Israeli daily Haaretz.
Lapid vowed to bring down Netanyahu's government should there be any attempt to annex West Bank settlements, and called on the premier to instead reveal his "map" of where Israel's future borders with the Palestinians should lie.
In a speech on Sunday Lapid, head of Yesh Atid, also presented a peace plan that included evacuation of "isolated settlements" during negotiations with the Palestinians.
Lapid told the the Herzliya Conference that Israel's international support is waning because it has not launched a peace initiative nor set out a vision for its borders. An example of this decreasing support, Lapid said, was the Obama administration's recognition of the Fatah-Hamas unity government. While he did not mention Netanyahu by name, Lapid implied that the fault for the crisis in U.S.-Israeli relations was the prime minister's handling of his relationship with U.S. President Barack Obama.
"We are in an unprecedented crisis with the United States," Lapid was quoted as saying . He added: "This crisis is the result of problematic and at times contemptuous handling of affairs on our side, but it is still possible – and necessary – to return our special relationship with the United States to the right path. This will be the first step on the way back to the negotiating table [with the Palestinians]."