Egypt's El-Sisi urged to safeguard press freedom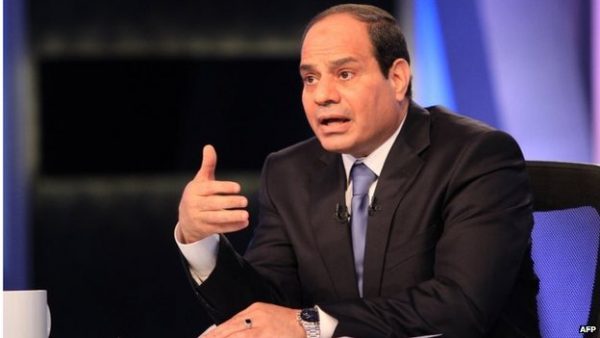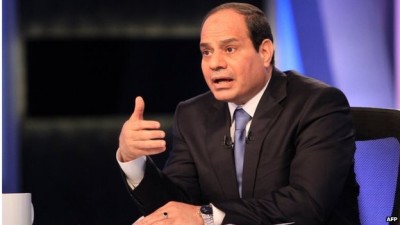 Press freedom watchdog Reporters Without Borders (RSF) issued an open letter imploring Egypt's President-Elect Abdel-Fattah El-Sisi to safeguard constitutional rights to freedom of expression.
The letter expressed the organisation's concern over a recent crackdown on Muslim Brotherhood-affiliated or sympathising journalists. The Brotherhood is designated as a terrorist group in Egypt.
"Despite…legal guarantees, journalists have to deal with a very different reality," the letter read.
RSF mentioned the trial of several Al-Jazeera journalists and another 17 journalists it said were detained arbitrarily as an example of worrying practices. The Egyptian government insists there are no political prisoners in Egypt.
The group also mentioned the halting of the television show hosted by Egyptian satirist Bassem Youssef due to pressures from authorities as an instance of a clampdown on freedom and an example showing that "pluralism in news reporting and opinion ….. suffered badly during the past three years."
"Reporters Without Borders reminds you that, like other citizens, journalists must be treated fairly and justly, in ways that respect national and international judicial standards," RSF advised.
Finally, the organisation said a social-network monitoring program the Egyptian interior ministry is planning to obtain "constitutes a serious threat to freedom of information and expression and could become a censorship tool."
The letter was concluded with a statement conveying RSF's awareness of challenges El-Sisi faces and urging him to ensure the constitution – praised by the group in regards to articles safeguarding freedoms – is implemented and that Egypt "respects its international obligations as regards fundamental freedoms, especially freedom of information."
El-Sisi's inauguration as president in due on Sunday. He won last week's presidential election by a landslide, securing almost 97 percent of votes cast.
Ahram online