US support for Palestinian govt. triggers crisis with Israel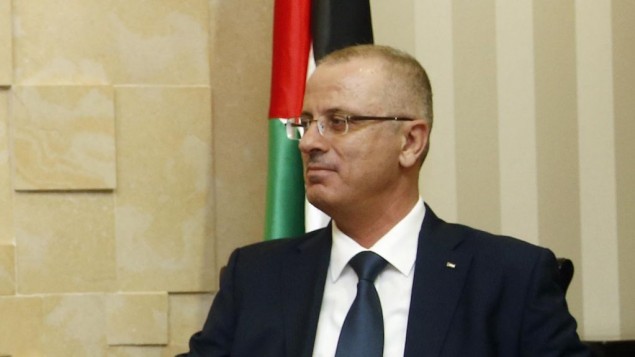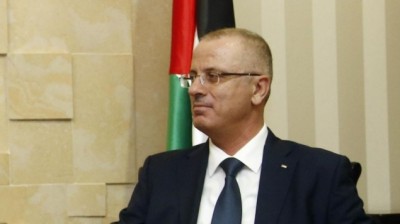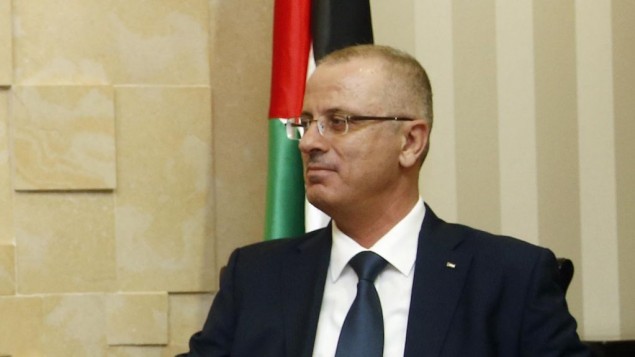 Washington's support for a new Palestinian government backed by Israel's Islamist foe Hamas, has left the Jewish state feeling betrayed, triggering a new crisis with its closest ally.
Several Israeli ministers expressed public anger on Tuesday after the US State Department said it was willing to work with the new Palestinian unity government put together by the West Bank leadership and Gaza's Hamas rulers.
Technocratic in nature, the new government was sworn in on Monday in front of president Mahmud Abbas, with Washington offering its backing several hours later.
Israel admitted it was "deeply disappointed."
"I have to say I do not understand this American announcement," said Intelligence Minister Yuval Steinitz, accusing Washington of saying one thing behind closed doors and another in public.
"You cannot present it as a Hamas government internally, then present it publically as a government of technocrats," he told army radio.
"If these (ministers) are people who identify with Hamas, Hamas identifies with them and appointed them, then they are representatives of Hamas. This is a Hamas government, and Hamas is a terror organisation," he said.
Speaking to reporters on Monday, State Department spokeswoman Jen Psaki said the new cabinet would be judged "by its actions."
"At this point, it appears that president Abbas has formed an interim technocratic government that does not include ministers affiliated with Hamas," she said.
"With what we know now, we will work with this government."
– 'US capitulation' –
The US endorsement was viewed as a major blow for Israeli Prime Minister Benjamin Netanyahu, who had on Sunday urged the international community not to rush into recognising the new government, which he said would only "strengthen terror."
"Unfortunately, American naivety has broken all records," said Communications Minister Gilad Erdan, a cabinet hardliner who is close to Netanyahu.
"Collaborating with Hamas, which is defined as a terror organisation in the United States, is simply unthinkable.
"US capitulation to Palestinian tactics badly damages the chance of ever returning to negotiations and will cause Israel to take unilateral steps to defend its citizens from the government of terror which Abu Mazen (Abbas) has set up."
Public radio said Netanyahu was feeling "betrayed and deceived," particularly as he had assured his security cabinet that US Secretary of State John Kerry had promised him Washington would not recognise the new government immediately.
"And it wasn't immediate — it was five hours later that this recognition took place," the radio noted ironically.
A senior political official quoted by the Israel Hayom freesheet, widely regarded as Netanyahu's mouthpiece, said the US move was "like a knife in the back."
– 'Answer with annexation' –
Israeli commentators said the Palestinians had chalked up a "major success" in driving a new wedge between Israel and its US ally.
The relationship was already under scrutiny following the collapse of Kerry's peace efforts, with Washington pointing to Israel's "rampant settlement activity" as a key element in the collapse of US-brokered talks with the Palestinians.
With the peace process in tatters, hardliners within Netanyahu's rightwing coalition have been pushing for Israel to take unilateral steps such as the annexation of the main Jewish settlement blocs in the occupied West Bank.
Economy Minister Naftali Bennett, head of the far-right Jewish Home party called on Monday for a tough response to the Palestinians formation of a "government of terrorists in suits".
"The time has come to move from defence to attack, to do what is good for Israel. The sovereignty plan which we have proposed is the only solution today for Palestinian rejectionism of peace," he said.
The security cabinet agreed on Monday to set up a team to examine the annexation option, but Yediot Aharonot commentator Shimon Shiffer said the move was a sop to Bennett and other hardliners rather than a serious policy change.
So far, Israel has imposed only limited sanctions on the Palestinians in response to the unity government.
It has frozen the transfer of $5.8 million of the $117 million it collects in taxes each month on behalf of the Palestinian Authority, and limited the new ministers' freedom of movement between Gaza and the West Bank.
And even though it has pledged not to negotiate with the new government, it has not vetoed contact with Palestinian leaders, including Abbas, public radio said.
List of ministers in new government
Muhammad Mustafa – Deputy prime minister for economic affairs
Ziad Abu Amr – Deputy prime minister for political affairs, culture minister
Shukri Bishara – Finance minister
Nayaf Abu Khalaf – Local governance minister
Rula Maaya – Tourism minister
Hifa al-Ara – Work and society minister
Mamoun Abu Shahla – Labor minister
Mufeed Hasayneh – Public works and housing minister
Yusef Idees – Religion and waqfs minister
Riyad al-Maliki – Foreign minister
Salim al-Saqqa – Justice minister
Khawla al-Shakhsheer – Education minister
Allam Moussa – Communications minister
Shawqu al-Aiysa – Agriculture minister
Jawad Awwad – Health minister
Adnan al-Husseini – Jerusalem affairs minister
Wael Dweikat- Transportation minister
Yahoo