Hezbollah remains ambiguous over choice of presidential candidate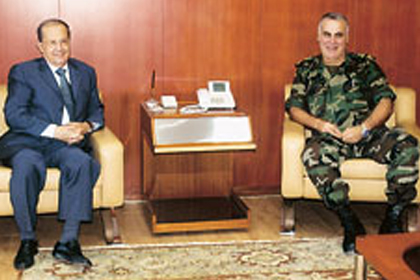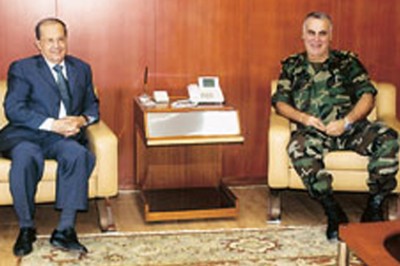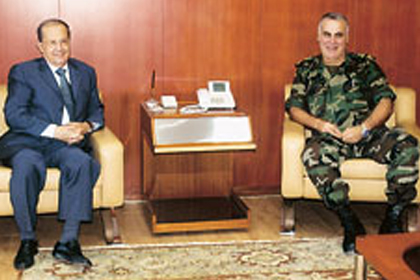 Hezbollah official Sheikh Nabil Qaouk said Sunday during a party ceremony, that the party's presidential candidate was clear even if he remained unidentified, blaming March 14 coalition for the presidential void.
"Our stance is clear and settled over our presidential candidate, let everyone know that no pressures or intimidations can change our presidential stance," Qaouk said.
"Our presidential candidate is obvious, and they know him without us naming him, that's what clearness is all about."
Although Hezbollah isgiving giving the impression that it is supporting Free Patriotic Movement leader Michel Aoun for the presidential bid, the Iranian backed militant group has not endorsed its Christian ally for the election. Aoun himself also has not officially announced his candidacy.
Hezbollah's backing for Aoun already appears tepid at best, according to a report by Lebanon Wire. " Aoun and his representatives have been meeting in recent months in Europe with March 14 leader and former PM Saad Hariri, purportedly to negotiate the coalition's potential backing of Aoun's candidacy. Any such arrangement would stipulate that the FPM reorient itself away from Hezbollah's bloc. Yet this scenario is unlikely to transpire because March 14 — much like Hezbollah — distrusts Aoun."
Aoun has been saying all the right stuff to appease Hezbollah and its ally Syria.
Yesterday he was even quoted by Al Joumhouria newspaper as saying that Syrian President Bashar Assad deserves a Nobel prize for combating terrorism.
While The March 14 alliance continues to support Lebanese Forces leader Samir Geagea who was the first to announce his candidacy with a workable program , March 8 rejected his candidacy without officially declaring which candidate they are willing to support.
Geagea challenged Aoun to run against him or move on to plan B which calls for agreeing on a consensual candidate , Lebanese media reports on Thursday.
One analyst told Ya Libnan last Tuesday: "Even Hezbollah does not want Aoun as a president it has been telling him , go get Future's votes and will back you, knowing very well that Future Movement leader and former PM Saad Hariri will never consider Aoun as a consensus candidate .Hezbollah according to the analysts wants army chief Jean Kahwaji (with whom the party enjoys excellent relationship) as the next president, but they are aware that their ally Aoun is dead against his candidacy .