General Sisi likely to triumph in Egyptian polls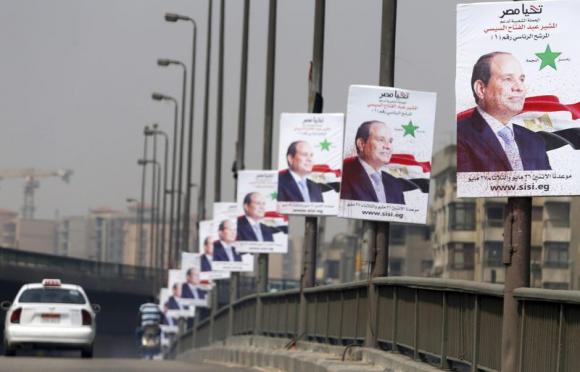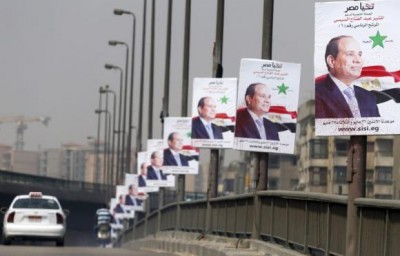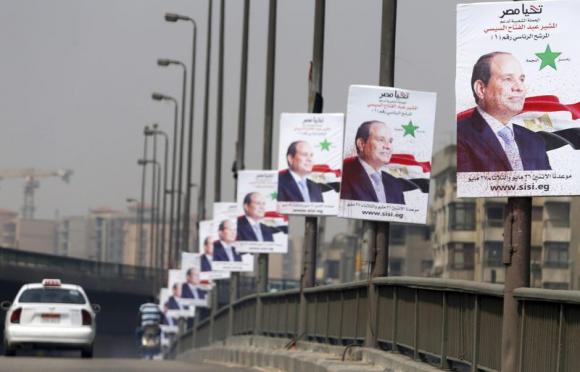 Egypt's former military chief Abdel Fattah al-Sisi is on course for a sweeping victory in presidential elections, as Egyptians went to polling stations for the first day of voting today.
Speaking to The Independent in queues across the capital, the majority of voters said that they were backing the former Field Marshal Mr Sisi, who led a military coup in July last year to overthrow the country's only previous elected President, Mohamed Morsi.
"We are voting for the man who saved us, who has never let us down, the strong man, Sisi," said Jihan Helmy, an archaeologist lining up outside a polling station in the afffluent Garden City neighbourhood. Women around her nodded their approval.
Asked why they were entrusting their votes to Mr Sisi, electors repeatedly returned to several common themes: security, stability, the fight against terrorism, and the need to revitalise the nation's faltering economy after what Mr Helmy called "three years of mess".
In the dusty industrial suburb of Helwan, a cement factory worker wearing the badge of an official election observer announced that he, also, was voting for Mr Sisi. "He cares about us all, from the poor to the rich," Sameh Mahmoud said.
Although Mr Sisi has emphasised the need for hard work and sacrifice, his poorer supporters still believe that he is going to make their life better, even if it takes "a year or two" said Fouad Hamam, a painter and decorator. "He is always speaking about people like us under the poverty line."
"We trust the path of the army blindly," said Adl Ageeb, 63, the proprietor of a bare-shelved shop nearby. Due to Mr Sisi's experience as a military leader, Mr Ageeb believes, he will be able to restore the country to the better days Mr Ageeb remembers from his youth. "We want tourism back; we want the factories to open again: we want the country to move."
Mr Sisi's opponents, scattered and overwhelmed, were not much in evidence.
Supporters of his lone opponent, the populist Hamdeen Sabahi, were thin on the ground, with just two found in a tour of several polling stations. A handful of his posters competed with a swarm of Sisi banners.
Mahmoud Maher, a 24-year-old engineer, said he would vote for Mr Sabahi to "erase the coup". He had supported the demonstrations against Mr Morsi, but now feels that the country is heading back to the days of Mubarak.
"We are just ping-pong balls, we have no certainty," he said, glumly, in no illusions about his candidate's prospects.
In a statement, the Sabahi campaign claimed there have been "various irregularities and violations" of election regulations. The allegation could not be independently verified, and there is no sense that they would alter the overall outcome.
A spokesperson for the EU Election Observation Mission said that they would not comment on the process until two days after polls had closed.
On streets close to polling stations, those boycotting the vote out of dissatisfaction with both candidates were often wary of speaking too loudly with journalists.
A Muslim Brotherhood supporter tending a roadside stall said that he would not vote for either candidate, before his friend warned him to stop speaking. "Of course we're afraid," the friend said. Thousands of Brotherhood supporters are in jail, and the group is proscribed as a terrorist organization.
Independent.UK