Lebanon Presidential election : Suleiman warns against vengeance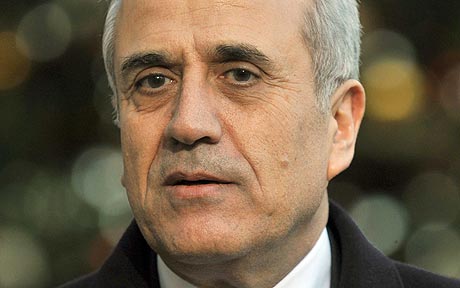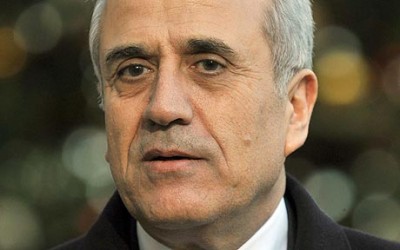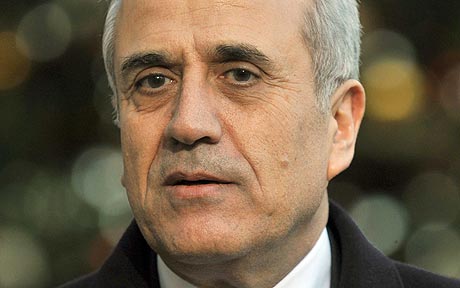 Lebanese President Michel Suleiman said in remarks published Tuesday that he was against electing, as the next president of the Lebanese republic, any of the main four Maronite leaders ;Lebanese Forces leader Samir Geagea, Change and Reform bloc leader MP Michel Aoun, Marada Movement leader Suleiman Franjieh, and Phalange party leader Amin Gemayel for concern over vengeance.
"I have witnessed the bitter conflicts between the four Maronite leaders , which seem to never end, and I fear that if one of them was elected, he would inflict vengeance on his rivals," Suleiman told As-Safir newspaper.
Asked about consensual candidates he said:
"I don't care about the consensual candidate … He could be committed today but could exercise" something else tomorrow.
Under the National Pact of 1943, the president should be a Maronite.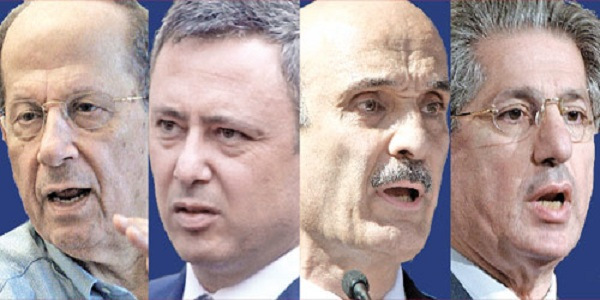 Aoun, who is a key member of the Iranian backed Hezbollah-led March 8 alliance has not officially announced his candidacy, but has considered himself a consensual candidate and has been trying very hard to convince former PM Saad Hariri who heads the largest parliamentary group to support him.
But his rival Lebanese Forces leader Samir Geagea – March 14's sole candidate – mocked Aoun's claims on Monday, saying his alliance with Hezbollah does not qualify him to be considered a consensual president. Geagea made the statement in Paris following a meeting with Hariri.
No regrets
Suleiman also said that he would not take back his criticism of Hezbollah's behavior, adding that he does not regret his statements against the Shiite party.
"They are the ones who should regret [their statements], not me, especially when they turned their back the Baabda Declaration. They reneged on the tripartite formula of unity between the army, people and the resistance when they went to fight in Syria without asking the army, the people or even the head of the state the president whether the country can bear the consequences of the engagement in Syria's war," he stressed.