Killing Syria's Air defense chief may boost morale of rebels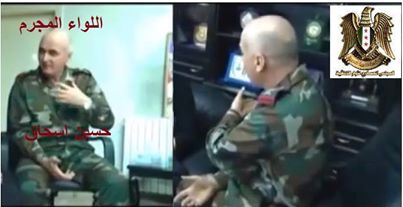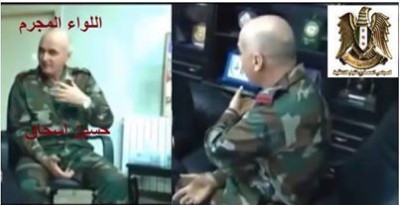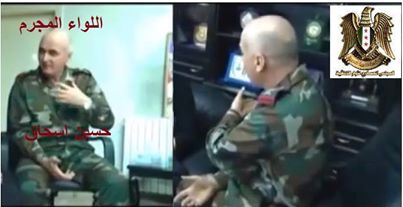 Beirut , Lebanon – The head of Syria's air defenses was killed in clashes near the capital, Damascus, a government official and activists said Sunday, one of a few high-ranking military officers to be killed in the country's 3-year-old civil war.
Lt. Gen. Hussein Ishaq's death may boost morale for those fighting against President Bashar Assad's government, as they've faced a series of setbacks and surrendered territory over the last year.
Ishaq was one of the highest-ranking members of the Syria's army, said military analyst Hisham Jaber, a retired brigadier general in the Lebanese military.
He died Saturday after rebels attacked a Syrian air defense base near the town of Mleiha, said the government official. He spoke on condition of anonymity because he wasn't authorized to brief journalists about Ishaq's death.
The Britain-based Syrian Observatory for Human Rights also confirmed Ishaq's death. It said he died from wounds he suffered during Saturday's fighting.
The Observatory, which bases its reports on a network of activists on the ground, said Ishaq was killed in clashes with fighters from the Nusra Front, the al-Qaida affiliate in Syria, and other Islamic rebel groups.
Jaber said it was likely Ishaq led a weeks-long operation to push rebels out of Mleiha, a town on Damascus' eastern outskirts.
"This is very important for morale," Jaber said. "The man was extremely senior. He had the highest rank in the military. The number of them — alive or dead — are extremely few."
But retired Lebanese Gen. Amin Hoteit, who also follows the Syrian conflict, said it was unlikely that Ishaq's death would have any long term impact on the Syrian war. He said such leaders always groom a successor.
Forces loyal to Assad have conducted a heavy bombing campaign around the area to flush rebels out of Mleiha. Rebels see the town as strategically important due to its proximity to the capital.
The Syrian air defense unit fired rockets into Mleiha, said a Damascus-based activist who uses the name Abu Akram al-Shami.
The government-run news agency SANA did not report Ishaq's death.
Also Sunday, Syrian rebels captured a village in northwestern Syria, killing more than 30 pro-government troops in heavy clashes that included airstrikes, activists said.
The village of Tel Meleh, northwest of the city of Hama, has changed hands several times.
The Observatory said at least 34 pro-government troops and at least four rebels were killed in the fighting.
The anti-government Local Coordination Committees activist group also reported the incident, but did not say how many were killed.
Observatory director Rami Abdurrahman said the government is anxious to reassert control over Tel Meleh since many of the surrounding villages and towns are primarily populated by Christians, alongside members of Assad's own Alawite sect, an offshoot of Shiite Islam.
The Syrian opposition, meanwhile, is dominated by the country's Sunni Muslim majority in a conflict that has taken on deep sectarian overtones.
SF Gate