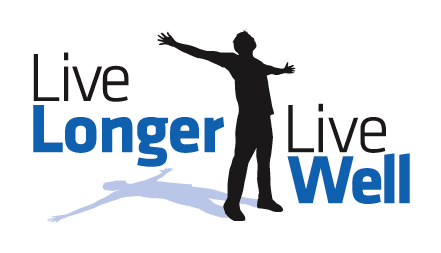 New York City – It seems more and more people are living well into their 90s, some even beyond.
The question is, how are they able to stay healthy and stretch their years?
CBS 2′s Maurice DuBois spoke to some seniors who unveiled their secrets on how you too can live a longer life.
"How old do I feel? I would say right now I feel about 70 or 75," 99-year-old Louis Solomon said.
He added that he stays busy around the home. "All these plants I grow from seeds."
"I feel young actually," said Margaret Freund. At nearly 98, Freund is the oldest student at Fordham University.
"I feel like I did back in the 60s and 70s," 100-year-old Margaret Ricciardi said.
She recently had an art show. Her new project: sculpting a 40 pound block of alabaster for a class at the College of Staten Island.
"Maybe about 70, 60," said 100-year-old Nan Smith. She said she's treated like a rock star at her weekly exercise class.
These are the new breed of seniors, living on their own well into their hundreds. And the secret to their longevity? Staying busy and having a positive outlook on life.
"There's nothing that doesn't interest me," Solomon said.
"I do something that I can enjoy, yes," Freund added.
Nir Barzilai is an expert on aging. He says keeping seniors healthy in their old age is key.
"We are not only going to 100 years old, but to a healthy 100 years old," he said. "A lot of my centenarians are healthy until the week they die."
Age may slow their step, but their optimism keeps them going.
Dr. Daniela Jopp says the mental and emotional state of seniors is essential to their vitality.
"If you are more positive and more happy about your life that also strengthens your immune system and viceversa," Jopp said.
Scientists predict living to 100 and beyond will soon be the norm. But now, for this group, living each day better is what keeps them going. Living longer is just the bonus.
"You've gotta think, you've gotta do, and move," Solomon said.
"The secret is I'm very curious. Even as a child I was like that," said Freund.
"Do not give up," Smith said.
"You don't sit home and just do nothing," Ricciardi added.
Experts point out that none of the seniors who spoke with DuBois were overweight, and those that drink alcohol do so very rarely.
None of them smoked cigarettes either, because as one of them said, she didn't want to spend the 15 cents for the pack of cigarettes.
CBS
Editor's note: One cigarette ( not a pack 0f 20 ) costs today about 75 Cents in New York City .