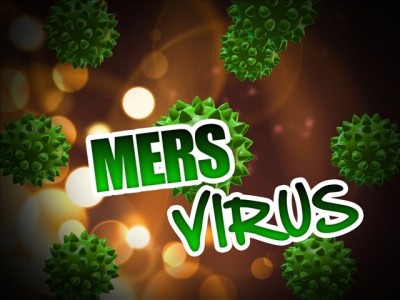 Health Minister Wael Abu Faour announced on Thursday that thermal imaging cameras had been installed in Beirut's Rafiq Hariri International Airport to detect potential cases of Middle East Respiratory Syndrome coronavirus (MERS), and reassured citizens that no infections have been recorded so far.
"Two cameras have been prepared for future use in detecting [MERS cases]," Abu Faour said at a press conference after a tour of the airport on Thursday.
"[They record elevated] temperature, which is one of the initial indicators of infection."
He added: "After the necessary tests were performed on all suspected cases in [Lebanon's] hospitals, it has become clear that, until now, there is no trace of the MERS virus in Lebanon."
On April 30, Abu Faour announced the creation of a special laboratory in Beirut's Rafiq al-Hariri Government Hospital to test patients who could be infected with MERS following a leap in cases recorded in Saudi Arabia, where the virus was first detected.
Coronaviruses range from the common cold to Severe Acute Respiratory Syndrome (SARS) which stole headlines in 2002-2003 with an outbreak in Asia.
There is currently very little information available regarding transmission, severity and clinical impact of MERS in view of the relatively low number of cases reported so far, according to the World Health Organization.
Spoke too fast
Abu Faour announced later on Thursday the first case of Middle East Respiratory Syndrome (MERS) in Lebanon which was caused by a Coronavirus infection.
"The Health Ministry inspected the safety measures taken by the hospital where the patient was being treated," Abu Faour's press office said in a statement released on Thursday.
It added that the patient left the hospital, after the treatment he received led to "a significant improvement in his health."
NOW reported that the man was Lebanese and that he had visited several Gulf countries in the last month before returning to Lebanon.
The Health Ministry reassured the Lebanese by "asserting that there is no reason for the citizens to be scared."
It called on the Lebanese to "take the usual precautionary measures from respiratory diseases."
"The Health Ministry is continuing epidemiological investigations and detection operations to make sure that this epidemic does not spread in Lebanon."
The ministry also urged hospitals and medical institutions in general to "not be negligent at all [in this regard], take the highest precautionary measures, and inform the Epidemiological Detection Program about any suspected case [of infection] in order to follow up on it."
NOW/Ya Libnan
This error message is only visible to WordPress admins
Error: No connected account.
Please go to the Instagram Feed settings page to connect an account.