No dispute with Hezbollah over Rai's visit to Jerusalem, Bkirki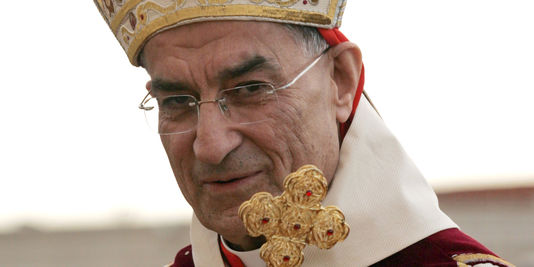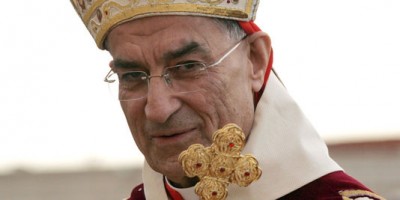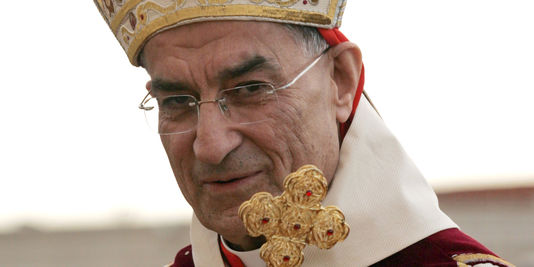 Maronite Bishop Samir Mazloum said that there is no dispute between the Maronite Patriarchate and Hezbollah over Patriarch Beshara Boutros al-Rai's planned visit to Jerusalem in late May and pointed out that Hezbollah and the Patriarchate have been in direct contact for over fifteen years.
"There is no dispute with Hezbollah because of that visit," Mazloum told As-Sharq Al-Awsat newspaper in an article published on Thursday.
"[The party] has not informed us that it disapproves." He said
He stressed that "dialogue has continued between the Maronite Patriarchate and Hezbollah since 1995, away from the media, on a regular basis."
"There is a committee that discusses all issues [with the party]. If it had not achieved progress and notable results, its meetings would have been stopped."
A source close to the committee told the newspaper, however, that some issues—such as the subject of Hezbollah's weapons—are not discussed in committee meetings, and identified its main members.
"The subject of Hezbollah's weapons is outside the framework of discussion in the committee's meetings."
"[The committee] includes Ghalib Abu Zeinab and Mustapha al-Haj Ali, two members of Hezbollah's political office, [as well as] Samir Mazloum and Secretary General of The Muslim-Christian Dialogue Committee Harith Shehab."
Another source, who was briefed on Rai's visit, told the newspaper that "Hezbollah will not comment on the subject even if it does not welcome [the visit]."
On Tuesday, Maronite Patriarch Beshara Boutros al-Rai said that he would meet Pope Francis in Jerusalem during the Catholic leader's brief May 24–26 visit.

Hezbollah using media to pressure Rai
But according to media analysts Hezbollah may be telling Bkirki something but the media something else.
The visit to Jerusalem by the patriarch was branded last Saturday as a "historic sin," by a leading newspaper closely associated with Hezbollah.
The daily As-Safir ran a critical piece headlined "Historic sin: Rai goes to Israel."
Calling it a "dangerous precedent," the daily argued that the trip would "not serve the interests of Lebanon and the Lebanese, nor those of Palestine and the Palestinians nor Christians and Christianity."
Al-Akhbar, another newspaper closely linked to Hezbollah, said a group of Lebanese politicians will try to dissuade Rai "from visiting Jerusalem as long as it is under Israeli occupation, which would signify a normalization with the occupier."
Breaking with Tradition
According observers , " in traveling to Jerusalem Rai broke a Maronite Church tradition of not traveling to land that is under Israeli occupation , although some church priests do reside there."
It is a tradition that was enshrined by Rai's predecessor Nasrallah Boutros Sfeir, who refused to accompany Pope John Paul II in his historic visit to Jerusalem. This position was intended more to placate Arab feelings than to be part of a political boycott.
While Sfeir belongs to the school that opted to take into account Arab feelings, stay away from internal controversies and maintain a spirit of national partnership with Muslims, Rai belongs to a school that believes in the need to stand by the Christian groups, which are facing several challenges — especially recently — regarding security and demography.
Ya Libnan /NOW/ As-Sharq Al-Awsat