Hamas executes 2 Gaza men accused of spying for Israel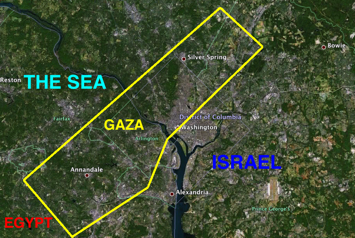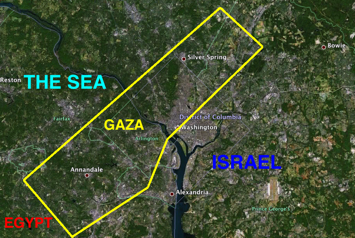 Gaza The Hamas government on Wednesday executed two men convicted of collaborating with Israel, highlighting a stark difference between its rule in the Gaza Strip and the Palestinian Authority's in the West Bank and demonstrating the complications that can emerge as the two prepare to join forces in a new government.
The killings Wednesday brought to 23 the number of people given the death penalty in Gaza since 2007, including seven gunned down during the eight-day battle between Israel and Gaza in November 2012. The Palestinian Authority has not carried out capital punishment since 2007, according to human rights groups.
Palestinian law requires that executions be approved by the authority's president, but Hamas, which since 2007 has run Gaza independently, has not sought such approval. Hamas would likely have to in the future if the reconciliation pact it signed last month with the Palestine Liberation Organization goes through to create a joint government.
Earlier this week, President Mahmoud Abbas of the Palestinian Authority and Khaled Meshal, Hamas's political chief, met in Qatar and reaffirmed their commitment to the pact, which gives Mr. Abbas until May 28 to form a government of professionals unaffiliated with political factions. The new government is to prepare for elections in six months.
Israel, which suspended the American-led peace negotiations after the reconciliation, insists it will not deal with any government even "backed by Hamas," and some members of the United States Congress have threatened to withdraw financial aid because of the pact. The State Department and the European Union — which like Israel consider Hamas a terrorist group — have indicated more flexibility, saying that relations could continue as long as the new government adheres to international principles including recognition of Israel and renunciation of violence.
Mr. Abbas and his aides have repeatedly promised the new government would do so, but Hamas leaders have complicated the situation in recent days by reiterating their rejection of the principles.
Mousa Abu Marzook, a Cairo-based Hamas political official who helped negotiate the reconciliation deal, said in an interview with Al-Monitor, a Middle East news site, that recognizing Israel is a "red line that cannot be crossed" and that Hamas "will not allow any tampering with" its military wing's "armament under any circumstances." Mahmoud al-Zahar, another senior Hamas leader, told Reuters that Mr. Abbas is "marketing" the new government as fully under his control "to minimize the pressure."
Ziad Abu Amr, the deputy prime minister of the Palestinian Authority, dismissed these statements as political posturing and said Mr. Abbas alone would control the new government's program.
"Hamas is a faction, it's a party, it's a movement, and the government is the government of the state of Palestine — these are two different things, this should be clear in the minds of people," Mr. Abu Amr said in an interview. "The armed factions stay," he added. "However, they are not allowed to interfere with the government work."
As Mr. Abbas reviews names submitted by various groups as candidates for ministerial posts, Hamas has taken some steps to repair its seven-year rift with the president's Fatah faction and reunite Gaza and the West Bank. Six Fatah members who had been imprisoned in Gaza on security charges were released on Monday, and on Wednesday 2,500 copies of Al Quds, an independent newspaper based in Jerusalem, were distributed in Gaza for the first time in years.
The executions, however, sent a different signal, given their skirting of the required presidential nod. A 33-year-old man identified only as A.K. was killed by firing squad, after being convicted of providing Israel information that led to the killing of a Palestinian, according to a spokesman for the Hamas interior ministry. The second man, a 40-year-old named as Z.R., was hanged for sharing details about the locations of militants' night patrols, workshops and tunnels, the spokesman said.
NY Times