Assad picks his opponents for presidential election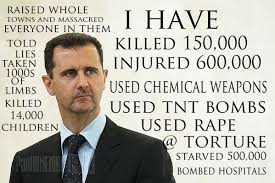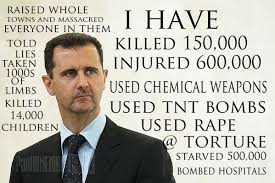 Syrian authorities on Sunday named two politicians from tolerated opposition groups as official contenders in June against an imposing incumbent: President Bashar Assad, the overwhelming favorite.
Presidential elections scheduled for June 3 are the first since Syria scrapped its previous referendum system in favor of direct voting.
The supreme constitutional court, which oversees the balloting process, whittled the official number of presidential contenders down to three, including Assad. Previously, 24 prospective candidates had registered.
Few if any doubt that Assad, who is seeking his third seven-year term, will emerge with a landslide victory. He enjoys an extraordinary power of incumbency.
Likenesses of Assad are almost ubiquitous in government-controlled areas of Syria, where most of the voting will be conducted. The official media have long presented Assad as the indispensable bulwark against Islamic militants and "terrorists," the official term for anti-government rebels fighting to oust him.
While his supporters laud Assad as the nation's savior, his critics call him a tyrant who has led the nation to ruin. It is still unclear if any voting will be held in vast stretches of Syria that are contested or under rebel control. Syrians living outside the country will be able to vote in Syrian embassies, the government says.
Opposition advocates have dismissed the elections as a sham designed to cement Assad's rule. The government has sought to portray the balloting as a model of democratic reform and resolve in the midst of a punishing war that began more than three years ago.
United Nations and U.S. officials have said the elections will make it less likely to end the war through diplomacy, which has made little headway since talks in Geneva ended without any progress earlier this year.
The major issue in any potential diplomatic solution is Assad's future. The Obama administration and its allies insist that he must step down. But Russia, Iran and other nations backing the Syrian government say Assad's future is a decision for the Syrian people to make in free elections.
The two candidates who will be facing Assad are Maher Abdul-Hafiz Hajjar, 43, an ex-Communist Party activist and member of parliament who is said to be from a prominent religious family in the northern city of Aleppo; and Hassan Abdullah Nouri, 54, a Damascus native and former lawmaker who previously headed the nation's chamber of industry. Both are linked to opposition blocs recognized by the government.
Neither was reported to be associated with anti-government protests in 2011 that were the catalyst for the armed uprising against Assad's rule.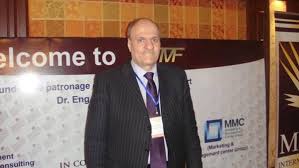 Syrian authorities gave no reason why the other 21 would-be candidates were disqualified. But officials said all could file appeals within three days. Among other requirements, each candidate needed the signatures of 35 parliamentarians to qualify for the ballot.
Assad was elected president in 2000 following the death of his father, Hafez Assad, who had led Syria since 1970. Assad was reelected without opposition in 2007.
LA Times