Stocks tumbe over tension in Ukraine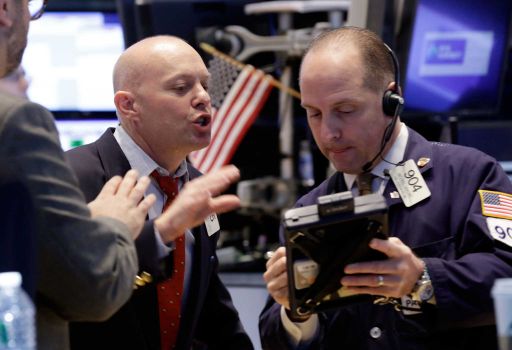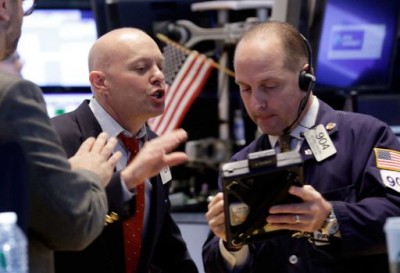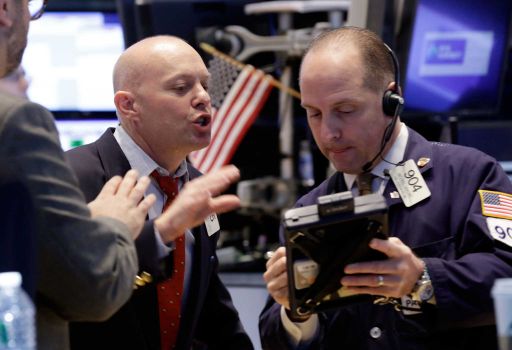 Global stocks tumbled Friday after tensions over Ukraine mounted and Standard & Poor's cut Russia's credit rating, warning of capital flight and risks to investment due to the crisis.
Oil declined but stayed above $101 per barrel amid worries about the possible impact on Russian supplies.
China's benchmark Shanghai Composite Index dropped 1 percent to 2,036.52 and Hong Kong's Hang Seng fell 1.4 percent to 22,238.06. Taiwan's Taiex lost 1.9 percent to 8,774.12. Seoul, India, Singapore and Bangkok also declined.
Tokyo bucked the regional trend. Its Nikkei 225 added 0.2 percent to 14,429.26, rebounding after losing 1 percent a day earlier after talks between Prime Minister Shinzo Abe and President Barack Obamafailed to produce a trade agreement.
In Europe, Germany's Dax fell 0.9 percent to 9,460.39 while France's CAC-40 shed 0.5 percent to 4,458.16 in early trading. Russia's Micex gave up 0.9 percent to 1,288.40.
Markets were on edge after Ukraine launched an operation to drive pro-Russian insurgents out of occupied buildings in the country's east. Moscow responded by announcing military exercises near Ukraine's border.
"Escalating tensions in Ukraine only serve to worsen sentiment," said Desmond Chua of CMC Markets in a report. "As the two nations inch ever closer to war, an outbreak will send investors fleeing to safe havens."
S&P's decision to cut Russia's rating from BBB to BBB-, its first such reduction in five years, was the most tangible economic result so far of Moscow's policy toward Ukraine. The rating is one step above speculative or non-investment grade.
S&P said it took the step because the tense situation "could see additional significant outflows of both domestic and foreign capital from the Russian economy."
Seoul's Kospi declined 1.3 percent to 1,971.66 and India's Sensex shed 0.6 percent to 22,747.79. Markets in Australia and New Zealand were closed for a holiday.
Earlier, solid earnings from Apple, Caterpillar and some other U.S. companies helped to reassure markets. But relief was mixed with concern about higher U.S. unemployment claims, which dampened enthusiasm about gains in durable goods orders.
The number of people seeking U.S. unemployment benefits jumped 24,000 to a seasonally adjusted 329,000 last week while durable goods orders rose 2.6 percent in March. That helped to recover some ground lost to declines in December and January.
"Durable goods are grinding their way back to pre-December norms but that's about it," DBS Group said in a report.
Benchmark U.S. crude for June delivery shed 30 cents to $101.64 on the New York Mercantile Exchange. The contract added 50 cents on Thursday to close at $101.94.
In currency markets, the dollar was up 0.1 percent at 102.42 yen and the euro was steady at $1.384.
Trib Town
Photo:
Photo B: Traders Daniel Leporin, left, and Michael Urkonis work on the floor of the New York Stock Exchange in this April 23, 2014 file photo. Global stocks tumbled Friday April 25, 2014 after tensions over Ukraine mounted and Standard & Poor's cut Russia's credit rating, warning of capital flight and risks to investment due to the crisis. 
By Richard Drew/AP