Russian FM says Lebanon is complicated, pledged to help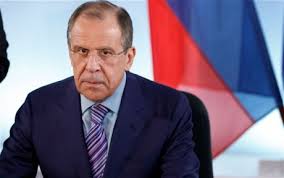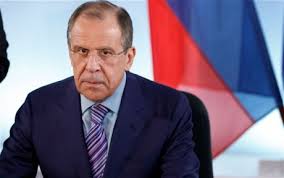 Russian Foreign Minister Sergei Lavrov promised to boost the capacities of the Lebanese Army Thursday, adding that Lebanon is complicated and the constitution should be respected by everyone, stressing that his country respects its democratic process.
During a joint press conference with his Lebanese counterpart Gibran Bassil in Moscow, Lavrov was quoted as saying:
" Russia will enhance military cooperation with Lebanon, mainly by reinforcing the defense capabilities of the Lebanese Army and security forces."
"We will present our contributions to the international community in the plan to reinforce the Lebanese Army and the state institutions," he said, in reference to the plan by the International Support Group for Lebanon.
Lavrov also pledged that Russia would not interfere in the Lebanese presidential election.
"The presidential election is a Lebanese affair… Russia does not have any preferences concerning the presidential election," he said. "We are looking forward to the presidential election."
"Electing a new president could unite the Lebanese society," he said, adding:
"We will have relations with any new Lebanese president elected by the parliament."
Lavrov also offered to help Lebanon overcome the economic and social problems related to the Syrian Refugee crisis.
"We will help Lebanon overcome its economic and social crises that increased because of the Syrian refugees on its territories." He said
For his part, Bassil said that Russia Russia could play an important role in maintaining stability in Lebanon and the region.
Bassil a former Energy Minister also said Russia is welcome to participate in oil and gas exploration.
"We welcome Russia to participate in oil and gas exploration." He said.
Lavrov also told reporters that he reiterated Russia's stance regarding Lebanon's unity and sovereignty during their meeting.
" We reiterated our stance regarding Lebanon's unity and sovereignty." He said.
Russia is the main arms supplier and political backer of Syrian president Bashar al Assad in his 3 year war against the mostly Sunni rebels.
Bassil left Beirut Wednesday heading to Moscow on a two-day official visit to hold talks with Russian officials on bilateral ties and Russia's role in the region.
This is not the first time Russia offers to help. In 2008 it offered to give Lebanon for free 10 Mig fighter jets, but these never showed up in Lebanon , reportedly because of the strings Russia attached to the gift.