Palestinian unity deal upsets Israel, U.S.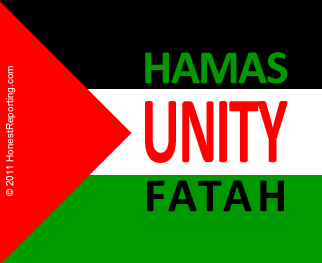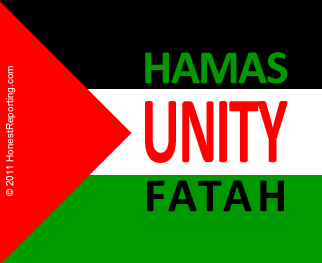 Rival Palestinian factions said they would form a unity government to end a seven-year divide between the West Bank and Gaza Strip, further undermining U.S.-mediated peace talks with Israel.
The deal announced Wednesday appears to have come together over the last two weeks as peace talks unraveled between Israel and the moderate Fatah faction, which controls the West Bank.
Israeli Prime Minister Benjamin Netanyahu and the Obama administration warned Palestinian President Mahmoud Abbas, who heads Fatah, that he was complicating the faltering peace process by attempting to move closer to the more radical Hamas, which controls the Gaza Strip.
Mr. Netanyahu responded by canceling a meeting of Israeli and Palestinian peace negotiators set for Wednesday night. Shortly after the announcement of the reconciliation agreement, Hamas said rockets from Israel hit northern Gaza, wounding seven people.
"We would like to announce the good news of the end of this division," said Hamas Prime Minister Ismail Haniyeh, seated beside senior Fatah leaders at a news conference in Gaza City.
Islamist Hamas and the more secular-oriented Fatah have vowed before to unite. But past agreements fell apart over bickering.
A reconciliation now would almost certainly snuff out any glimmer of hope the U.S. administration had of reviving peace talks. The negotiations derailed, most recently, after a chain of events that began when Israel failed to deliver on a promised prisoner release at the end of March.
Mr. Abbas responded by signing his government on to a set of international conventions and treaties—most of them within the framework of the United Nations—to try to unilaterally gain more international recognition for an independent Palestinian state. He also decided to renew efforts to reconcile with Hamas, which is pledged to Israel's destruction.
Both paths were intended to put pressure on Israel and strengthen the Palestinian position at the bargaining table.
"He must choose," Mr. Netanyahu said of Mr. Abbas on Wednesday before the unity deal was announced. "Does he want reconciliation of Hamas, or peace with Israel? He can have one but not both."
The Obama administration warned Palestinian reconciliation could undermine U.S. efforts to extend the peace negotiations beyond this month.
"The timing is troubling," said State Department spokeswoman Jen Psaki. "This could seriously complicate our efforts to extend the negotiations."
Secretary of State John Kerry called Mr. Netanyahu to discuss the Palestinian move, according to Ms. Psaki. And U.S. officials in Israel and the West Bank raised the issue with Mr. Abbas and other Palestinian officials.
U.S. administrations for more than two decades have required the Palestinians involved in peace talks to both renounce an armed struggle and recognize the right of Israel to exist.
"The ball is in the Palestinians' court…to answer whether these principles will be recognized," Ms. Psaki said.
The factions said the unity government would be formed within five weeks and elections for a new Palestinian president and parliament would be held in the next seven months.
Fatah and Hamas have been bitter foes for decades. Less than a year after Hamas won a decisive majority in Palestinian parliamentary elections in 2006, the two groups fought for control of Gaza, and Hamas won.
In 2011, the factions unveiled a similar plan for a unity government, but it never materialized because they couldn't bridge their differences. Both groups may be more amenable to an agreement now, given changed circumstances.
Mr. Abbas faces the stalled negotiations with Israel. Even if he could reach a peace deal, he would need Hamas, which has the support of many Palestinians and is nearly as powerful as Fatah, to get on board.
Hamas is suffering from the military takeover of Egypt's government. Along with Israel, Cairo now considers Hamas a terrorist group and blockades Gaza's border. The crackdown has left Hamas struggling to provide electricity and medical supplies to residents.
"Hamas's leaders realized they were unable to survive these circumstances," said Mkhaimer Abusada, a Gaza political scientist.
"Everybody is hurting," said Munther Dajani, a professor of political science at Al Quds, a Palestinian university. "Hamas had the support of Syria, Hezbollah, Iran and Egypt and now they are out of their own. Abbas feels he needs all the support he can get because the Israelis aren't budging."
Other experts said the real difficulty is creating a unity government that would be acceptable to the international community. Hamas would have to endorse leadership that would honor agreements the Palestinian Authority previously made with international mediators, such as renouncing violence and recognizing Israel, said Kobi Michael, a scholar at Israel's Institute for National Security Studies.
With Fatah and Hamas split, Mr. Abbas has long been able to disavow attacks on Israel launched from Gaza as it negotiated with the Israelis. Likewise, Israel regularly targets Hamas while saying it too is pursuing peace with the Palestinian Authority. Those arguments would be difficult to make if they unify.
One worst-case scenario would be another Palestinian uprising against Israel.
Ahmed Yusef, a former adviser to Mr. Haniyeh, said the divide between Fatah and Hamas could be bridged. Most of the tough decisions about power sharing had been made in 2011 and now the two sides simply needed to make good on plans to form a government, he said.
Mr. Yusef said the tie-up was key to providing a united front in negotiations with Israel.
"Both sides are in trouble because Israel is expanding settlements, using the division between Hamas and Fatah to its advantage," he said of the growing Jewish settlements in the West Bank.
Still, Mr. Abusada, the political science expert in Gaza, noted the ongoing conflict since Gaza's takeover has involved brutal reprisals including the jailing and torture of many officials on both sides of the Palestinian divide.
"Reconciliation is going to take some time," Mr. Abusada said. "They will have to overcome seven years of killings and incitement.
WSJ