Aoun to boycott parliament's election session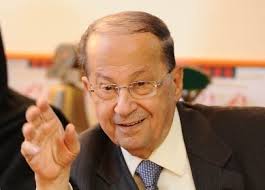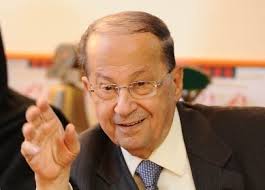 The Change and Reform Bloc leader MP Michel Aoun is expected to boycott the parliamentary session on Wednesday set for the presidential election but his MPs were reportedly instructed to attend but cast blank votes, to protest the candidacy of Lebanese Forces chief Samir Geagea.
Al-Hayat newspaper quoted Change and Reform bloc sources as saying that Aoun would decide on the move during the bloc's weekly meeting on Tuesday.
The protest votes would be 56 or 57 if the three Tripoli MPs join them, exceeding the votes that Geagea would get from his March 14 alliance by one or two, al-Hayat added
The Tripoli MPs – former Premier Najib MiKati and former Ministers Mohammed al-Safadi and Ahmed Karami – could resort to another option to vote for the candidate of Progressive Socialist Party leader Walid Jumblat, the daily said.
There are conflicting reports over Jumblatt's choice for president. One report indicated that Jumblatt, who heads the centrist National Struggle Front bloc, would on Tuesday announce the candidacy of his bloc member MP Henri Helou, but another report indicated that he and Speaker Nabih Berri are expected to back the candidacy of former minister Jean Obeid.
Obeid 74 , is a journalist and politician, who served at different cabinet posts last of which was foreign minister of Lebanon from 2003 to 2004. In 2008, he ran for the presidential elections and was considered to be possible consensus candidate.
Geagea launched his presidential election campaign on Wednesday during a press conference at his Maarab residence, in which he called for a strong state and vowed to abide by the constitution and the country's laws and promised many economic and social reforms if he was elected president. So far he is the only candidate who officially announced his candidacy.
It appears from media reports that March 14 is united around Geagea. Al Jadeed (New) TV reported on Monday that former Lebanese president Amin Gemayel , National liberal Party leader Dori Chamoun and MP Robert Ghanem all agreed to nominate Geagea for the presidency.