Lebanon parliament to elect a new president on April 23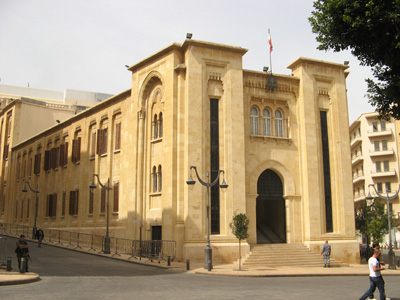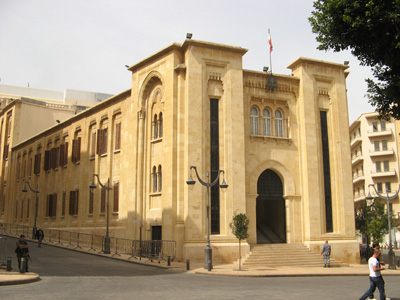 Lebanon's parliament speaker on Wednesday called for a meeting to elect a new president on April 23, kicking off what is expected to be a lengthy and fiercely contested vote for the country's top Christian post amid regional unrest.
The meeting next Wednesday is expected to be the first in several attempts to elect a president before President Michel Suleiman's six-year term expires on May 25.
A new Lebanese president faces massive security and economic challenges, most of them related to the spillover from the civil war raging in neighboring Syria.
But the country's leaders are deeply split along sectarian and ideological lines. Failure to agree on a consensus president could make things harder for the government at a crucial time while it struggles with sectarian violence and an influx of over a million Syrian refugees.
The country is split in two camps, one supportive of Syrian President Bashar Assad and the other supportive of the rebels fighting to oust him.
According to Lebanon's sectarian-based power-sharing system, the president must be a Maronite Christian, the prime minister a Sunni Muslim and the parliament speaker a Shiite Muslim.
Any candidate must secure at least two thirds of lawmakers' votes to become president, a position that is much coveted but has lost some of its significance in recent years. The Taif Agreement which ended the 1975-90 civil war stripped the Lebanese president of some powers in favor of the prime minister.
Suleiman, a former army commander, is seen as hostile to the Lebanese Shiite party Hezbollah, whose fighters are battling alongside Assad's forces in Syria. Suleiman has called on the group to withdraw its fighters from Syria, leading to a bitter war of words between the two in recent weeks.
He is opposed by Hezbollah and its allies and as such, does not stand a chance of being re-elected. He has said he will not seek re-election.
Samir Geagea, a former Christian warlord and leader of a rightwing, fiercely anti-Hezbollah political party, is the sole politician to have officially announced his candidacy for the elections. He is highly unlikely to secure the backing of the majority of parliament's 128 members.
Other candidates, including former army commander Michel Aoun, have said they are prepared to take the post if consensus for their candidacy is reached.
Lebanese elections are traditionally influenced by international and regional actors and presidents get elected only after securing the necessary consensus among Lebanon's perpetually feuding politicians.
Parliament has until May 25 to elect a new president.