Second presidential candidate emerges in Lebanon: Robert Ghanem vows to unite citizens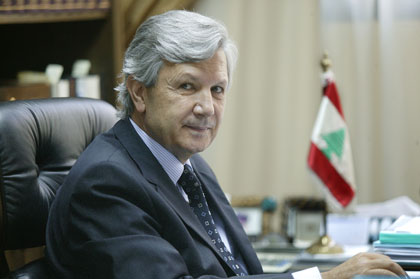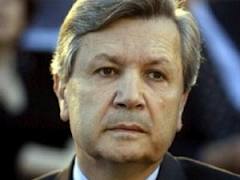 March 14 alliance parliamentarian Robert Ghanem announced his candidacy for the presidential election and promised he would be a unifying head of state.
He also stressed that he will not be a consensual candidate that politicians agree to vote for, but rather a unifying president who would work on "bringing citizens together."
Ghanem said he wouldn't go to Syria to meet with President Bashar al-Assad if he is elected president.
"I am a candidate for the presidency, and the title of my battle will be moderation," Ghanem said Thursday in an interview on the weekly Kalam Ra'is LBC special on the presidential election hosted by Marcel Ghanem.
Ghanem also highlighted that "the values I believe in are closer to March 14's… but I also believe in some of March 8's values, notably resisting the Israeli occupation."
On the topic of Syria, Ghanem said, "given that the Syrian crisis has exacerbated the situation in Lebanon and we have many Syrian refugees and social problems."
Meanwhile, the presidency candidate said that he might vote for Lebanese Forces leader Samir Geagea and even Change and Reform bloc leader MP Michel Aoun "if [their] projects [were based] on the convictions and vision I believe in."
He also expressed his support for the Lebanese Armed Forces, and highlighted that his "vision is based on the power of moderation, the army, the judiciary and the economy."
Lebanon is set to elect a new head of state prior to the end of President Michel Suleiman's mandate, which expires on May 25, to avoid a potential political vacuum.
The constitution stipulates that between March 25 and May 15, the parliament can convene at any time to elect a new president.
If it has not done so by May 15, the parliament will be considered automatically in session for the following 10 days, during which a new president must be elected.
Now Lebanon