Lebanese Army finds rigged car in Akkar, diffuses bomb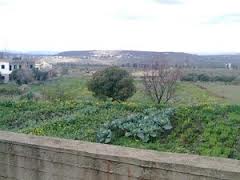 The army defused on Saturday a bomb placed on a car wheel in the town of Sheikh Taba in the northern region of Akkar.
"Hatem Zahraman reported on Saturday morning that a suspicious object was placed on the wheel of his Honda Accord in Sheikh Taba," a communique released by the military institution said.
An army force then immediately headed to the location, accompanied by a military expert, and cordoned off the area where the car was parked, the statement added.
"After inspection, the suspicious object turned out to be a hand-made bomb that was set up for detonation," the army said.
"The military expert defused the bomb and transferred to a safe place to detonate it there later," it added.
"The military police has launched an investigation in this incident, under the supervision of the competent court."
Saturday's incident comes amid an unprecedented, strict security plan that the army and security forces had started implementing Tuesday in the northern city of Tripoli and the North with the aim of putting an end to around six years of unrest.
Naharnet