Obama: No decision made to free Israeli spy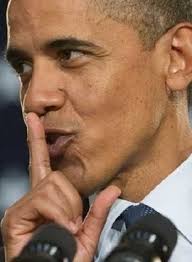 President Barack Obama has so far made no decision to free U.S.-born Israeli spy Jonathan Pollard to boost hopes of extending peace talks between Israelis and Palestinians, the White House said Tuesday.
"The president has not made a decision to free Jonathan Pollard," said White House spokesman Jay Carney.
He did not, however, rule out a future decision to pardon Pollard or commute his sentence in a bid to save the apparently tottering U.S.-brokered peace talks.
The Israelis have repeatedly asked Obama and previous U.S. presidents to release Pollard, who is serving his sentence in North Carolina for passing U.S. secrets on Arab and Pakistani weapons to Israel during the mid 1980s.
Sources in Israel said a deal was emerging in talks between Secretary of State John Kerry and the Israeli government in which a group of Palestinian prisoners would be freed and peace talks would get a reprieve into 2015 in return for Pollard's release.
The White House indicated on Tuesday that no deal had yet been agreed, and refused to go into details of Kerry's talks.