On strike: Beirut airport halts flights as air traffic controllers protest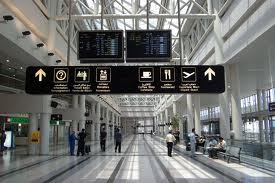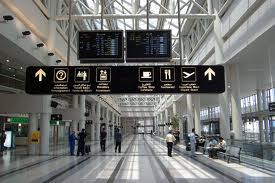 Air traffic controllers suspended on Tuesday work at Beirut's Rafik Hariri International Airport for two hours to protest the cabinet's failure to include them in the new wage scale draft-law.
Inbound and outbound flights from the airport were suspended as the air traffic resumed normally at 12:00 p.m.
A committee for air traffic controllers' committee is calling on the government to enlist their demands in the new wage hike for public employees.
The Syndicate Coordination Committee said that it will stage a strike on Wednesday over the officials' failure to refer the new wage scale to parliament for approval.
However, Speaker Nabih Berri called on the joint parliamentary committees to meet on Friday to follow up the new wage scale draft-law.
The Syndicate Coordination Committee, a coalition of private and public school teachers and public sector employees, is expected to hold a general strike at Beirut's Riad al-Solh Square after the joint parliamentary committees failed last week to finalize the discussion of the new wage scale.
It accused officials of yielding to pressure from the Economic Committees when it failed to refer the wage scale to parliament.
Former Prime Minister Najib Miqati's cabinet endorsed in 2012 a new salary scale for public employees ending a long dispute that had prompted the SCC to hold several sit-ins and strikes.
President Michel Suleiman signed the decree mid-June 2013 and was referred to the joint parliamentary committee to study it.
The wage increase will be retroactive from July 1, 2012.
The state treasury will have more than $1.2 billion to cover as there are over 180,000 public sector employees including military personnel.
Naharnet