Hashish smuggler arrested in Lebanon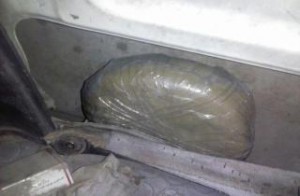 A police checkpoint in Dahr al-Baydar seized a quantity of drugs stashed in a minibus and detained the driver, the state-run National News Agency reported on Tuesday.
According to NNA, police officers seized on Monday 250 grams of hashish hidden in a "professional way" inside a white Mercedes minibus that was heading from the Bekaa towards Beirut.
The 29-year-old driver, who was identified by his initials J. H., was arrested.