Hariri : Resistance formula is out for good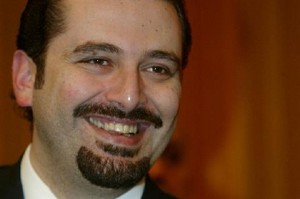 Future Movement MP Saad Hariri stressed that the so called resistance formula "army+ people + resistance" has been eliminated in the new cabinet policy statement and will not come back.
"'The army+ people+ resistance' formula is out for good, as the new formula does not give any party rights above the state's authority," Hariri said in a statement issued Saturday.
Resistance meant Hezbollah in the old ministerial policy statement .
"The ministerial statement does not give any legitimacy to the use of arms outside the framework of the state, its army, and its security and military institutions, or the implicating Lebanon in foreign wars."
"There is no more room for doubt that the resistance's arms, or any other arms, are a controversial issue and will remain subject to national dialogue and the new president."
Finally the Lebanese cabinet agreed during its meeting at the Baabda presidential palace late Friday night on a policy statement and averted Prime Minister Tammam Salam's resignation, but Justice Minister Ashraf Rifi and the Phalange Party's three ministers voicing official reservation on the text.
"The cabinet has endorsed the policy statement amid the reservations of the ministers of the Phalange Party Sejaan Qazzi (Labor), Ramzi Jreij (Information) and Alain Hakim (Economy), in addition to Justice Minister Ashraf Rifi," National News Agency reported.
"By the virtue of the state's responsibility to preserve Lebanon's sovereignty and territorial integrity, the government stresses the state's duty and efforts to liberate the Shebaa Farms, the Kfarshouba Hills and the occupied part of Ghajar (village) through all legitimate means, while stressing the right of Lebanese citizens to resist Israeli occupation, repel its aggressions and regain the occupied land," the policy statement stated.