Iran hosted 'Friends of Syria' conference to support Assad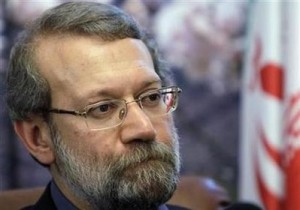 Tehran – Iran hosted its own rival version of a "Friends of Syria" conference on Wednesday, convening lawmakers from allies around the world to push for a diplomatic solution to Syria's civil war and lambaste alleged Western interference.
Iran is a longtime ally of President Bashar al-Assad, whose minority Alawite sect is an offshoot of Shi'ite Islam, providing him with financial, military and moral support as he battles rebels trying to overthrow him. The one-day meeting appeared to mirror a series of "Friends of Syria" conferences in which Western and Arab nations pledged political and financial support for the rebels and for the millions of Syrians driven from their homes by the war.
At the conference in Tehran, attended by legislators from Russia, Algeria, Syria, Iraq, Lebanon, Cuba and Venezuela, Iran's parliament speaker challenged Syrian rebels to put down their weapons and seek to oust Assad at the ballot box.
"Elections are the best way to determine the destiny of a country," Ali Larijani said in remarks carried by Iran's Press TV. "You don't believe Assad has a popular power base? Ok, then let the people determine that."
Syrian opposition groups demand that Assad step down, saying he has lost any legitimacy. They want to exclude him from any new elections, which they say would not be free or fair. Another senior Iranian lawmaker, Alaeddin Boroujerdi, criticized U.S. support for the Syrian rebel groups, saying this had created "an army of terrorists" that posed a global threat. More than 140,000 people have been killed in the Syrian conflict, which began in March 2011 with peaceful protests against four decades of Assad family rule and turned into an armed conflict after a crackdown by the security forces. The civil war has drawn in many foreign fighters, with Sunni militants from across the Middle East joining the rebels, and Shi'ites from Iraq and Lebanon helping Assad's forces.
The Nation