European court upheld EU sanctions against Assad's sister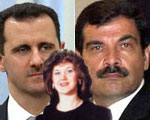 A European court on Wednesday upheld EU sanctions against the sister of Syrian President Bashar al-Assad, finding that her strong family ties justified the decision.
Bushra al-Assad, also the widow of Syria's former deputy defense chief Assef Shawkat, had challenged her inclusion in the EU sanctions list, arguing she was a "housewife" with no role in the regime.
However, the Court of Justice of the European Union, second only to the European Court of Justice, ruled that as Assad's sister she was linked to the regime, "particularly given the existence of a tradition of family management of power" in Syria.
Bushra al-Assad was included on the list of people affected by EU sanctions against Syria, which include the freezing of assets and a ban on all travel in EU member states.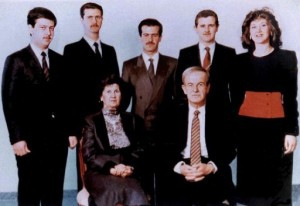 "If the restrictive measures applied only to leaders of the Syrian regime, the objectives pursued by the (European) Council could be defeated, because the officers concerned could easily use their relatives to bypass the sanctions," the court said.
A number of Assad's closest female relatives have been targeted by the EU sanctions, including his wife, mother and sister-in-law.
However, Assad's wife Asma al-Assad, a British citizen, cannot be included in the overall ban.
Bushra, 53, is the eldest child and only daughter of Assad's father and former Syrian leader Hafez al-Assad.
Shawkat was killed in a 2012 bomb attack in Damascus.
Al Arabiya