US: Recognition of 'Jewish State' not a precondition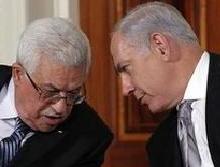 The US State Department's spokesperson, Jen Psaki, affirmed in Friday's press conference that the US recognizes Israel as a "Jewish State" but that this is not a precondition in peace talks between Israel and the Palestinians and stressed that the Israelis and Palestinians are free to decide what they will finally agree to.
Psaki was responding to questions with regard to the department's reaction on public statements made by Israeli Prime Minister Binyamin Netanyahu that the Palestinian's must recognize Israel as a Jewish State and the statements made on Friday by Palestinian Authority President Mahmoud Abbas that he was unwilling to do so.
In a speech at AIPAC's annual convention on Tuesday, Netanyahu praised the U.S.-led effort, spoke of the mutual benefits peace could bring the region and challenged Abbas to respond in kind.
"Just as Israel is prepared to recognize a Palestinian state, the Palestinians must be prepared to recognize a Jewish state," Netanyahu said. "President Abbas, recognize the Jewish state, and in doing so, you would be telling your people, the Palestinians, that while we might have a territorial dispute, the right of the Jewish people to a state of their own is beyond dispute.
"You would be telling Palestinians to abandon the fantasy of flooding Israel with refugees, or amputating parts of the Negev and the Galilee. In recognizing the Jewish state, you would finally making clear that you are truly prepared to end the conflict. So recognize the Jewish state. No excuses, no delays, it's time." Netanyahu added.
Abbas is scheduled to visit the White House on March 17. Many Palestinians and their supporters believe that yielding on Israel's Jewish identity would forfeit leverage on any Palestinian "right of return." US Secretary of State John Kerry's blueprint reportedly includes provisions allowing thousands of Palestinians to live inside Israel, but not near the tidal wave Palestinians demand.
Abbas indicated in his remarks Friday that Palestinians might turn to "popular resistance" to gain concessions. And he would again try for recognition of a Palestinian state at the United Nations.