Lebanon hunting down 4 veiled female Suicide bombers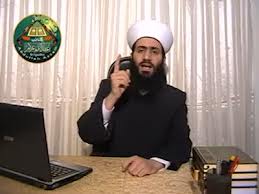 The Lebanese army and the Internal Security Forces are hunting down a group of 4 veiled women wearing explosives belts and who were dispatched by Lebanese Sheikh Sirajeddine Zouraykat of the Abdullah Azzam Brigades to carry out suicide terrorist attacks, according to a report published on Saturday by the pro Hezbollah and Syrian regime daily As Safir .
The women who reportedly left the Syrian area of Yabrud and headed to the northern Bekaa, are said to be of Iraqi and Lebanese nationalities. They are are reportedly on a mission to execute suicide attacks in religious places of a specific sectarian orientation, as Safir said in a possible reference to the Shiite sect .
As Safir said security source told it on condition of anonymity that detained extremists, captured over the past few months, guided by Zouraykat, confessed that Speaker Nabih Berri and former Minsiter Wiam Wahab were allegedly the target of an assassination bid, and that Minister Ali al-Khalil and Amal official Ahmad Baalbaki were being closely watched.
The extremist cell detained by the ISF Intelligence Branch includes Lebanese nationals Mahmoud and Hassan Abou Aalfa, Palestinian Hussein Awali and another Lebanese of al-Jomaa.
Lebanon has been rocked by several Syria-linked suicide or car bombings since July, which has heightened public condemnation of Iran-backed Hezbollah's role in drawing al-Qaeda-backed groups to Lebanon.
The bombings have been claimed by al-Qaeda-inspired groups such as the Abdullah Azzam Brigades and Jabhat al-Nusra in Lebanon, and have targeted Hezbollah strongholds since the latter announced its fighters are battling in the Syrian war.
On February 12th, the Lebanese army arrested three women in an explosives-laden car in the Bekaa region "which came into Lebanese territory from Yabrud in Syria and was going to Beirut", AFP reported.
The arrest came a few days after the al-Qaeda-inspired "Islamic State of Iraq and the Levant" (ISIL) announced that it has opened the door for single women aged 18 to 25 to join ISIL's two all-female battalions in Syria, al-Khansaa and Umm Rayyan, Al-Sharq al-Awsat newspaper reported.
"The prevalence of women who are willing to kill and blow themselves up, if true, underscores the extent of the harm that Hezbollah has brought on the Lebanese society", said military and strategy analyst Brig. Gen. Wehbe Katicha, who is retired from the Lebanese army.
It also highlights the depth of the sectarian divisions resulting from Hezbollah's participation in fighting alongside the Syrian regime, and the harm that participation has caused Syrians, he added.
After having seen women blow themselves up in Afghanistan, in Iraq and in northern Syria in response to a call by ISIL, it is possible Lebanon could witness bombings carried out by women, he said.
"No one blew himself up in Lebanon during the civil war, and churches and mosques were not subjected to hostile acts such as bombings. This is not part of our Lebanese customs, and what is required today is for terrorism to be torn out from its roots," Katicha said.
It is no surprise that such groups use female suicide bombers, as they "usually resort to any and all methods to achieve their goals without taking into account any of the humanitarian aspects", said Qassim Qaseer, who specializes in fundamentalist movements and extremist Islamist groups.
Women, he said, do not arouse attention at army checkpoints and their privacy is observed, particularly women who wear the veil, making it easier for them to conceal explosive belts.
Women, like men, can be brainwashed with the words and calls of radical groups, which use emotion to attract followers and use religion to justify taking part in terrorist acts, he said.
Photo: Lebanese Sheikh Sirajeddine Zouraykat of the Abdullah Azzam Brigades