The Al-Nusra claimed responsibility for Hermel explosion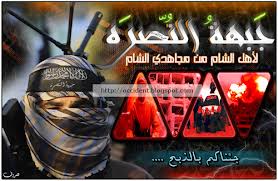 An Islamist terrorist group suspected of links to al-Qaida declared Saturday responsibility for the suicide bombing in Hermel in which 3 Lebanese soldiers were killed and scores injured.
This is the same organization that declared responsibility for the February 1 attack
The bombing is the latest in a string of attacks targeting Hezbollah-dominated areas in Lebanon. Two car bombs exploded in Bir Hassan, in Beirut's south suburbs on Wednesday, killing 11 people. On February 1, another bomb exploded at a gas station in Hermel, killing four. Both areas are Hezbollah strongholds.
Al Nusra Front declared last January that all the areas in Lebanon where the Iranian backed Shiite Hezbollah militant group operates are "legitimate targets" for attack and warned the Sunnis to avoid them.
"We, al-Nusra Front in Lebanon, announce that Iran's party (Hezbollah) and all its bases and strongholds are legitimate targets for us, wherever they are," the group said in a statement which was posted on the Internet on January 24, 2014.
The war in Syria has inflamed sectarian tensions in Lebanon, with Hezbollah backing Assad's regime despite the Baabda declaration.
The Baabda Declaration is an agreement that was reached between Lebanon's opposing political leaders in 2012 which calls for distancing Lebanon from regional and international conflicts.
According to observers the Al Nusra was never active in Lebanon before Hezbollah went to Syria. The first time Al Nusra was mentioned in Lebanon when former PM Rafik Hariri was killed and former security chief Jamil Sayyed pressured TV media to air the Al-Nusra 's Abou Addas fake claim of responsibility for the assassination. Al Nusra's , and Al Qaeda's name surfaced again in 2012 when former Lebanese minister Michel Samaha was sent by President Bashar Assad to plant bombs to create sectarian strife all over Lebanon and then have Al Qaeda claim responsibility.
"This is what Bashar wants," Lebanese security sources quoted Samaha as saying in August 2012 of Syrian President Bashar Assad, in a video shot by a Lebanese undercover agent for the Internal Security Forces Information Branch.