Iran says it won't scrap any nuclear facility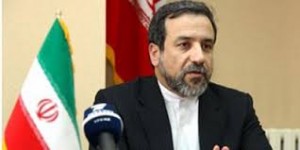 Iran drew a red line on Tuesday on how far it would go at landmark nuclear talks, saying as the meeting opened that it would not buckle to pressure from the U.S. and five other world powers to scrap any of its nuclear facilities.
The statement by Deputy Foreign Minister Abbas Araghchi suggested tough talks ahead, constituting a rejection of a central demand by the six countries.
At the same time, neither side can afford to have the talks fail.
Lack of agreement would leave Iran struggling under the weight of harsh economic sanctions and a threat of military strikes by Israel, which sees Iran's nuclear program as an unacceptable security threat primarily designed to develop weapons.
The United States has promised to protect Israel, but said more time is needed for diplomacy and sanctions to try to reduce the threat Israel faces from Iran.
The talks are designed to build on a first-step deal that came into effect last month and commits Iran to initial curbs on its nuclear program in return for some easing of sanctions. The deal can be extended, if both sides agree to do so after six months.
Iran insists it is not interested in producing nuclear weapons, but the six powers want Tehran to back its words with concessions.
They seek an agreement that will leave Iran with little capacity to quickly ramp up its nuclear program into weapons-making mode with enriched uranium or plutonium, which can be used for the fissile core of a missile.
For that, they say Iran needs to dismantle or store most of its 20,000 uranium enriching centrifuges, including some of those not yet working. The six powers also demand that an Iranian reactor being built be either scrapped or converted from a heavy-water setup to a light-water facility that makes less plutonium.
Iran is desperate to shed nearly a decade of increasingly strict sanctions on its oil industry and its financial sector in exchange for meeting the six-power demands. But it is fiercely opposed to any major scaling back of its nuclear infrastructure.
SL Tribune