American Jewish Leaders Support Two-State solution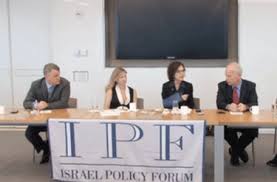 On Wednesday the Israel Policy Forum delivered a letter to Israeli Prime Minister Benjamin Netanyahu on behalf of 150 prominent American Jewish leaders. They wrote to urge him to continue talks in pursuit of a two-state solution in Israel and Palestine, and expressed support for his efforts thus far.
The signatories included Jewish communal lay leaders, professionals, philanthropists, activists, scholars, rabbis, former officials and businesspeople. They also praised U.S. Secretary of State John Kerry for his "extraordinary resolve" and commitment to advancing the peace process with Israel's security in mind.
The letter said in full:
Dear Prime Minister Netanyahu:
At this critical juncture for the Israeli-Palestinian negotiations, we write to express the sentiment of a broad cross-section of the American Jewish community in support of your continued efforts to pursue a negotiated resolution to the Israeli-Palestinian conflict based on two states for two peoples.
As American advocates for a strong, Jewish and democratic Israel, we have been heartened by Secretary of State John Kerry's extraordinary resolve to advance this process consistent with America's unwavering commitment to Israel's security. We believe Secretary Kerry's determined diplomatic effort offers an unprecedented opportunity to ensure Israel's security, to enhance its prosperity, and to avoid the existential threat to the Jewish state posed by bi-nationalism.
It is our hope that President Mahmoud Abbas will join you in demonstrating leadership to advance these talks. By moving forward at this time, we believe that the Palestinian leadership will be challenged to make important compromises, to end incitement and to demonstrate a genuine preparedness to live in peace alongside the nation-state of the Jewish people.
Mr. Prime Minister, at this pivotal moment of decision-making, we offer our support and encouragement as you move forward to pursue a lasting agreement that will protect Israel's security as a homeland for the Jewish people.
Huffington Post