M14 urges Lebanon army, UNIFIL to deploy along Syria border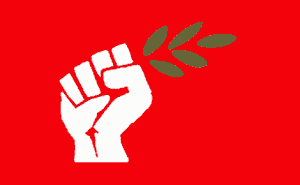 The March 14 General Secretariat called for the deployment of the Lebanese army along the Lebanese-Syrian border, assisted by UNIFIL forces stressing that unless this step is taken there will not be stability in Lebanon.
"Stability in Lebanon will only come as a result of specific measures which include the deployment of the Lebanese army along the Lebanese-Syrian border, assisted by UNIFIL," the coalition said in a statement issued on Monday.
The alliance denounced the "security events which targeted the city of Hermel on Saturday and the city of Choueifat on Monday."
According to Lebanon's caretaker interior minister Marwan Charbel more than 400 cars had been stolen in Lebanon in the last six months and are now in Syria where most probably they will be booby trapped and sent back to Lebanon for suicide bombings
March 14 stressed that "Hezbollah's involvement in the fighting in Syria will only bring Lebanon more horrors, destruction, terrorism and tears."
An Islamist terrorist group suspected of links to al-Qaida declared Monday responsibility for the Choueifat suicide bombing in in which no one was killed except the suicide bomber and 2 were injured including the driver of the van.
Al-Nusra Front in Lebanon which is suspected of ties to the Syrian based Jabhat al Nusra, an Al Qaeda linked terrorist group claimed around midnight Monday responsibility for the Choueifat bombing and said the attack targeted a Hezbollah checkpoint.
The explosion occurred in a van that was taking passengers along the highway in Choueifat, a suburb south of Beirut, to al Dhahieh area a stronghold of the Shiite militant movement Hezbollah .
Al Nusra Front also declared last Saturday responsibility for the deadly bombing in Hermel in which 4 people were killed and dozens were in injured.
The terror group declared last week that all the areas in Lebanon where the Iranian backed Shiite Hezbollah militant group operates are "legitimate targets" for attack and warned the Sunnis to avoid them.
"We, al-Nusra Front in Lebanon, announce that Iran's party (Hezbollah) and all its bases and strongholds are legitimate targets for us, wherever they are," the group said in a statement which was posted on the Internet on January 24, 2014.
The war in Syria has inflamed sectarian tensions in Lebanon, with Hezbollah backing Assad's regime despite the Baabda declaration.
The Baabda Declaration is an agreement that was reached between Lebanon's opposing political leaders in 2012 which calls for distancing Lebanon from regional and international conflicts.