Muslim Scholars: Atrash confessed to crimes under duress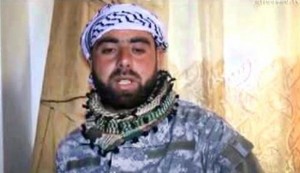 The Lebanese army command revealed that the detained Sunni cleric Sheikh Omar al-Atrash had confessed during investigations to taking part in plans to carry out car bomb attacks in Lebanon and rigged cars linked to the recent attacks in Hezbollah stronghold.
Hundreds were killed and wounded in bomb attacks in Hezbollah's strongholds in Beirut's southern suburb of Dhahieh and the Bekaa Valley.
Atrash hails from the Bekaa Valley town of Arsal also transported explosive belts, hand grenades, and different ammunition.
In addition, he reportedly transported in one of the vehicles two suicide bombers equipped with explosive belts.
The bombers were reportedly killed at the Ouwwali and Majdelyoun army checkpoints.
Atrash confessed also that he had transported suicide bombers from different Arab nationalities to Syria.
They were handed over to the Nusra Front group in Syria, said the Army Command in the statement.
Moreover, the cleric reportedly transported from Syria four rockets that were fired from al-Hosh region towards Israel on August 22, 2013.
In another development Army Intelligence director general Brig. Edmond Fade turned down a request by a delegation of the Muslim Scholars Committee to meet Atrash in prison or to allow his lawyer be present during his interrogation.
"The result of the meeting was not up to expectations. Fadel was very nice but he said that according to the law, we cannot meet Sheikh Omar, nor can his lawyer be present during interrogations," said Muslim Scholars Committee head Sheikh Adnan Amama, who was part of the delegation that visited Fadel at the Defense Ministry in Yarze.
"He promised that he would consult his superiors to allow us to meet Sheikh Omar," Amama added.
Amama said he believed Atrash was forced to make his confession, adding that he would only believe the confessions if Atrash had made them in the presence of his lawyer.
"When you are kept for three days in a cell in which you cannot stand or sleep or have water or food, then definitely you will make such confessions," Amama said strssing that allconfessions were made under duress .