Nigeria: 'Boko Haram' attacks leave scores dead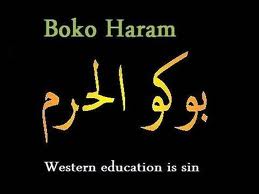 Suspected Islamist militants have attacked two villages in north-eastern Nigeria, leaving 74 people dead, say police and witnesses.
Militants attacked Kawuri village in Borno state as a busy market was packing up on Sunday, setting off explosives and setting houses ablaze.
Witnesses said 52 people were killed in that attack, while 22 died in an attack on a church service in Waga Chakawa village, Adamawa state, on Sunday.
The attacks were blamed on Boko Haram.
The Islamist group – whose name means "Western education is forbidden" – is especially active in north-eastern Nigeria.
Borno and Adamawa are two of three north-eastern states – along with Yobe – put under emergency rule last May, as the military attempts to combat the insurgency.
'No house left standing'
Gunmen planted explosive devices around Kawuri village prior to the attack, said a witness and security official.
They also killed civilians in their homes, dozens of which were set ablaze in the attack.
"No house was left standing," Ari Kolomi, who fled from the village to Maiduguri, the Borno state capital, some 70km (43 miles) away, told AP news agency.
"The gunmen were more than 50 [in number]; they were using explosives and heavy-sounding guns."
Mr Kolomi said he did not yet know if his relatives had survived the attack.
Earlier on Sunday in neighbouring Adamawa state, gunmen attacked a busy church service in Waga Chakawa village, an army spokesman said.
They set off bombs and fired into the congregation, killing 22 people, before burning houses and taking residents hostage during a four-hour siege, witnesses told Reuters news agency.
The army suspects Boko Haram of being behind both attacks.
Nigerian President Goodluck Jonathan sacked his military high command earlier this month.
No reason was given, but the move came amid concern that Boko Haram have been able to continue their bloody campaign despite the wide-ranging powers given to the military to tackle the insurgency last year.
Since the state of emergency was imposed in May, UN figures suggest more than 1,200 people have been killed in Islamist-related violence.
BBC