Tourist boat capsizes off India's coast , 'killing 21'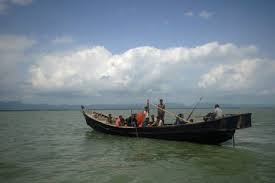 A tourist boat has sunk off India's Andaman and Nicobar Islands in the Bay of Bengal, with the loss of 21 lives, officials say.
The boat, Aqua Marine, capsized on Sunday afternoon off Port Blair, the capital of the islands.
The Indian air force is helping the coast guard and 13 people have been rescued, authorities say – but up to 11 people are unaccounted for.
Most of those on board are believed to be Indians from Tamil Nadu and Mumbai.
An investigation is looking at the cause of the sinking amid reports the Aqua Marine was carrying too many people when it capsized.
Prime Minister Manmohan Singh "expressed shock over the boat tragedy", said his office in a statement.
'Serious injuries'
Mr Singh said he had asked India's national agencies to help in the rescue and relief operation.
Those rescued have been taken to hospital in Port Blair, with "several of them seriously injured", an official told AFP news agency.
"There were three children on board. One child is dead," local deputy commissioner P Jawahar told BBC Radio Hindi.
Every year thousands of tourists visit the coral-reef fringed Andaman islands, which form the most easterly part of Indian territory.
The archipelago of hundreds of islands sits at least 1,000 km (600 miles) from the mainland, and is closer to the coast of Burma (Myanmar).
BBC