3 people killed in Mall shooting near Washington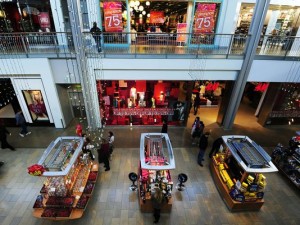 Howard County Police have confirmed that three people have been killed in a shooting at the Mall in Columbia, Maryland near Washington , DC.
Police said one of the victims was found near a gun and ammunition. That person was not identified. Police said the 911 call came in around 11:15 a.m. The police department is advising people to avoid the area.
Customers inside the mall are reporting that the mall is in lockdown and some customers have been directed toward the AMC Theater away from the scene of the shooting. Other customers reported hearing gunfire before fleeing the mall.
Fire dispatchers have started planning how to let customers exit the mall in groups. The dispatchers have also requested buses to evacuate the customers.
There is a heavy police presence at the mall with helicopters circling overhead and police officers searching car trunks in the parking lot.
Baltimore Sun