Violence escalates in Tripoli, north Lebanon. 1 killed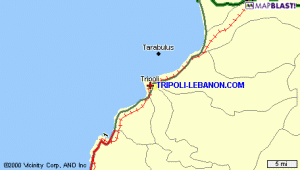 Clashes escalated in the troubled northern city of Tripoli leaving one woman dead and at least 24 people were wounded on Sunday, National News Agency(NNA )reported
Sniper fire also continued to target people caught in the fighting between the mostly Sunni-populated Bab al-Tabbaneh area and the mostly Alawite neighborhood of Jabal Mohsen.
Fighting intensified late evening as RPG rounds slammed into fighting fronts, while a mortar round exploded in the Rifa-Mankoubin area of the city.
The woman that died was identified as Abir Kayyal . She died in the evening from wounds sustained in the clashes, Lebanon's state NNA reported.
The Lebanese army deployed amid the clashes and responded with heavy fire to the sources of sniper activity, NNA added.
The sniper fire forced the closure of the international highway leading through Bab al-Tebbaneh, while schools in conflict zones announced they would shut Monday out of security concerns.
Amid the clashes, one of Bab al-Tebbaneh's top militia commanders warned Future Movement leader MP Saad Hariri against joining a national-partnership cabinet with Hezbollah.
"If Saad Hariri enters a coalition cabinet with Hezbollah, he would be betraying the Sunni sect" Ziad Allouki, said in response to Hariri's Friday statement regarding his acceptance to participate in a cabinet with Hezbollah.
Tripoli has witnessed frequent Syria-related violence pitting Sunnis from Bab al-Tabbaneh against members of the minority Alawite community, to which Syrian President Bashar Assad belongs.
Tension has skyrocketed in Tripoli since the judiciary began a probe into the Jabal Mohsen-based Arab Democratic Party over its alleged role in the twin bombings of August 23, which left dozens dead outside two Sunni mosques.