Hezbollah accused of killing Abdullah Azzam Brigades chief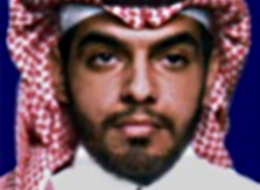 The Al-Qaeda-linked Abdullah Azzam Brigades issued a statement Tuesday accusing Hezbollah of killing their chief, Majid al-Majid, and vowed to continue attacks against the party and Iran.
"Majid's condition deteriorated after he was detained. The "Shiite party of hatred" Hezbollah removed his his respirator," the Al-Qaeda-linked group said in a statement issued via Twitter.
The Abdullah Azzam Brigades also vowed that "Majid's project to strike Iran and 'its party' Hezbollah will continue."
The statement pointed out that Majid's illness forced him to resort to a intensive medical care since December 4, 2012.
"When Majid was admitted into hospitals he was in a coma… The Iranian party couldn't reach him until he was detained in December 27, 2013 after reports about his illness emerged," the brigades pointed out.
The statement noted that alleged reports that Hezbollah interrogated Majid is "mere fabrications and an attempt to score moral victory on his account."
The group accused Iran of manipulating all Lebanese state institutions in order to protect both its interests and those of its" Baathist ally in Syria," a reference to President Bashar Assad.
The statement went on to claim that Majid oversaw the November 19 twin suicide bombing attack on the Iranian embassy in southern Beirut.
"Majid personally supervised the raid on the Iranian embassy."
The brigades claimed that Majid left behind him capable men, who could lead after him.
Majid, a Saudi national, died in Lebanon earlier this month while undergoing treatment at the Central Military Hospital after his health deteriorated, the army said in a communique.
Saudi Arabia's interior ministry confirmed last week that Majid who was born in Riyadh in 1973 ranks 70th on the most wanted list issued by Saudi Arabia, which includes 85 of the most dangerous Al-Qaeda members.
Majid was also part of other extremist organizations linked with Al-Qaeda, as well as armed activities in Iraq launched from Lebanon. He had entered the Nahr al-Bared Palestinian Refugee camp prior to the operation launched by the Lebanese army against Fatah al-Islam, but managed to escape following the end of the operation.
Majid died in a Beirut military hospital on January 4.
Lebanese investigators were unable to interrogate Majid, who was in a coma at the time of his arrest and suffering from kidney failure.
The Abdullah Azzam Brigades claimed responsibility for the bombings outside Iran's embassy in southern Beirut that left over 20 people dead.
The Brigades, which were formed in 2009 and are based in Lebanon as well as the Gulf, is an offshoot of the Al-Qaeda in Iraq group and was designated as a terrorist organization by the US in 2012.
The group also claimed responsibility for the July 16, 2013 roadside bomb that targeted a Hezbollah convoy outside Beqaa's Majdel Anjar.
The Abdullah Azzam Brigades also claimed responsibility for a salvo of four rockets fired at Israel from Lebanon on August 22.