Hariri to head M14 delegation for STL opening session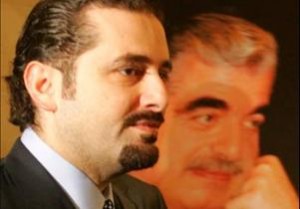 Former Lebanese Prime Minister and Future Movement leader MP Saad Hariri announced on Saturday that he will head a March 14 delegation to attend the opening session of the Special Tribunal for Lebanon( STL) on January 16 in The Hague,  Voice of Lebanon (93.3) reported on Saturday.
The STL announced last December that the trial of suspects in the 2005 assassination of former premier Rafik Hariri and 22 companions will start on January 16, 2014.
In 2011, the court accused four Hezbollah members — Mustafa Badreddine, Salim Ayyash, Hussein Oneissi and Assad Sabra – of being involved in the attack. A fifth Hizbullah suspect, Hassan Habib Merhi, was indicted in 2013.
Hezbollah chief Sayyed Hassan Nasrallah has rejected the STL, describing it as an American-Israeli product bent on destroying the party.
He has vowed never to cooperate with the tribunal, saying that the suspects, who remain at large, will never be found.
Prsocuter is confident
STL prosecutor struck a confident tone on Friday saying the evidence his team gathered presents a "compelling case" that will withstand the court's scrutiny, according to a Friday report by the Daily Star.


"If you overlay the actual events, the length of time, the fact that you have all the 50 days of surveillance for this very purpose, that over a period of time the former prime minister was basically followed every time he moved, the location of the surveillance, the sophistication of it, the patterns and the repetition of it, this is not coincidental," STL prosecutor Norman Farrell told The Daily Star.
"These are not happenstance bystanders who happened to use the phone coincidentally at the wrong place and the wrong time to be implicated," he added. "There is a clear, sophisticated and orchestrated activity and it's quite compelling when you see the overall picture." A possible reference to the evidence gathered on the five Hezbollah suspects accused of complicity in the Hariri murder.
"Yes I'm confident in the case; I think it's a very compelling case," Farrell said.