Body of al-Qaeda linked leader to be sent to Saudi Arabia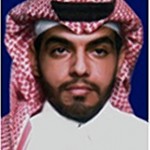 Acting Lebanese State Prosecutor Judge Samir Hammoud announced on Thursday that the report of the forensic panel has confirmed that al-Qaida-linked leader of Abdullah Azzam Brigades Majid al-Majid had died of illness and medical complications.
"The panel's report confirmed the first conclusion reached by the forensic doctor," Hammoud told the National News Agency, noting that the general prosecution will officially receive the new report on Friday morning.
The judge also confirmed that Majid's body will be handed over to his Saudi family "once the required legal procedures are completed."
"We have received an official request from his brother to repatriate Majid's body," Hammoud said.
Majid, a Saudi national, died in Lebanon on Saturday while undergoing treatment for kidney failure at the central military hospital after his health deteriorated, the army said in a communique.
But many media outlets doubted the military institution's statement, requesting instead the examination of his body by several forensic doctors.
Majid is accused of being behind the suicide bombing that targeted the Iranian embassy in Beirut on November 19, 2013, and he was detained in December of the same year and had since been held at a secret location.
Saudi Arabia's interior ministry confirmed last week that Majid who was born in Riyadh in 1973 ranks 70th on the most wanted list issued by Saudi Arabia, which includes 85 of the most dangerous Al-Qaeda members.
The Abdullah Azzam Brigades was designated in the United States as a "terrorist organization" in 2012, and has in the past claimed responsibility for firing rockets into Israel from Lebanon.
Majid was also part of other extremist organizations linked with Al-Qaeda, as well as armed activities in Iraq launched from Lebanon. He had entered the Nahr al-Bared Palestinian Refugee camp prior to the operation launched by the Lebanese army against Fatah al-Islam, but managed to escape following the end of the operation.
A life sentence was issued against him in absentia following the Nahr al-Bared events. He is also wanted in Saudi Arabia, Egypt, Jordan and several Western countries, including the United States.
Update:Majid al-Majid's body has been handed over to the Saudi embassy in Lebanon, the Lebanese Army Command announced Friday afternoon