UK warns "high threat" of terror facing Lebanon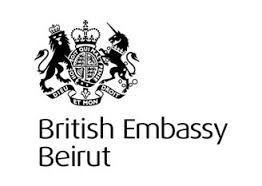 The British embassy warned on Wednesday that Lebanon is facing a "high threat" from terror and said attacks could target places visited by foreigners.
"There is a high risk of attacks by Islamist extremist groups, which could be indiscriminate and affect places visited by foreigners like hotels, restaurants, tourist sites western-style shopping centers and supermarket chains," the British Embassy in Beirut said in a statement.
"We advise British citizens to exercise extreme vigilance," it added.
The British advisory comes after a warning by the US embassy on Sunday to avoid hotels and "western-style shopping centers" in the country amid the worsening security situation that has seen Al-Qaeda-linked groups claim responsibility for recent bombings that have rocked Beirut.
The Islamic State in Iraq and al-Sham (ISIS) on Saturday claimed responsibility for the January 2 suicide bombing in the Hezbollah stronghold in Beirut's southern Dahiyeh area that killed five people and injured over 70.
The US Embassy's statement came on the same day that the Lebanese army announced the death of Abdullah Azzam Brigades chief Majid al-Majid while in its custody.
Majid's Al-Qaeda offshoot terror group claimed responsibility for the November 19 twin bombings outside the Iranian embassy in southern Beirut that killed at least 20 people.
Shiite populated areas in Lebanon have been the target of a series of terror attacks after Hezbollah chief Sayyed Hassan Nasrallah in May announced that his Shiite party was fighting on behalf of the Syrian regime of Bashar al-Assad in the civil war raging in neighboring Syria.
A bombing also struck Downtown Beirut on December 27, killing former Finance minister Mohammad Chatah, who also served as Lebanon ambassador to the US. Chatah was a key strategist of the March 14 alliance. Chatah was killed with six other people.
March 14 implicitly blamed the Syrian regime and its ally the Iranian backed Hezbollah militant group for the Chatah's assassination.
NOW