Pro-Syrian FM to represent Lebanon at Geneva II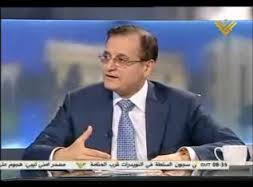 Lebanon's caretaker Foreign Minister Adnan Mansour stressed on Wednesday that the FM is the person entitled to head the Lebanese delegation to the Geneva II peace talks.
"The foreign minister will head the Lebanese delegation to the Geneva II conference, 'whoever he is'," National News Agency quoted Mansour as saying.
Mansour received an invitation a day earlier from UN Secretary General Ban Ki-moon to attend the Geneva II peace talks that will take place on January 22 in Switzerland's Montereux.
The caretaker FM had said in remarks published on November 7 that he will represent Lebanon in the Geneva II conference, despite the March 14 alliance's opposition to his potential attendance.
"I will represent the Lebanese delegation in Geneva II, and it is not up to the March 14 coalition to decide on the issue, we do not follow their orders," Mansour told As-Safir newspaper last November.
The reason Manosur said today " whoever he is", because rumors circulated last night that the cabinet could be formed as early as this weekend and Mansour is expected to be out.
Lebanese President Michel Suleiman disclosed last November that Lebanon would participate in Geneva II conference and abide by its decisions if they ( the decisions) do not conflict with Lebanon's policy of dissociation which allows it to distance itself from the repercussions of the crisis in Syria.
Talks regarding Geneva II were made on November 6 between UN-Arab League envoy Lakhdar Brahimi and Suleiman. The latter underlined the importance of reaching a political solution to put an end to the war that has been raging in Syria for over two years.
Suleiman did not reveal who will represent Lebanon at Geneva II but Mansour insisted he will be the one
Emad Wakim, a key member of March 14 alliance said last November 7 : "If Mansour goes to Geneva he will be representing Hezbollah and not Lebanon".
Many politicians have on several occasions described Mansour, who represents Speaker Nabih Berri in the cabinet as being "a Syrian Foreign Minister".
Mansour, a member of the Amal Movement is a key ally of the Hezbollah militant group which is fighting alongside the forces of the Syrian regime against the Syrian rebels who are trying to overthrow the 40 year old dictatorship.
Lebanon adopted in 2012 the Baabda declaration as its official policy to dissociate it from the conflict next door . But the war in Syria and Hezbollah's direct involvement are threatening Lebanon's polity, economy and society, and "obstructing" the work of Lebanon's Parliament , the formation of the new cabinet and the election of a new president since Suleiman wants out and refuses to allow any extension for his term