Hamas says rival Fatah men can return to Gaza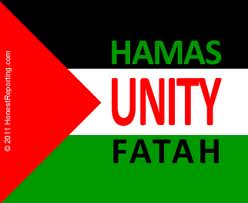 The Hamas premier of Gaza said on Monday hundreds of members of the rival Palestinian Fatah group, exiled from the coastal enclave since a 2007 civil war, could now return in what he called a step towards Palestinian unity.
It appeared to be a notable gesture towards reconciling the ruling Islamist militant group in Gaza and the Western-backed Fatah in the West Bank, with Gaza now suffering economic and political isolation imposed by neighbors Egypt and Israel.
Fatah's spokesman, however, dismissed the move as "superficial" and called on Hamas to implement past accords on Palestinian unity.
The Hamas and Fatah leaders committed to an Egyptian-backed unity deal in 2011 that dissipated in disputes over sharing power and finding a common strategy in the long conflict with Israel.
Hamas Prime Minister Ismail Haniyeh told a news conference that the Gaza Strip's Islamist authorities will also soon free a number of jailed Fatah members, without giving details.
"We have promised our people to take decisions that would reinforce the internal (Palestinian) front and pave the way for reconciliation," Haniyeh told reporters.
"All Gaza people who left the Strip because of the internal incidents or for any other reason (can) return to the Gaza Strip and be with their families".
He denied Fatah accusations that the detainees have been political prisoners, saying they were jailed for "issues relating to political and national security".
DETAINEES ON BOTH SIDES
Both Hamas and Fatah have been accused by human rights groups of carrying out wide-scale arrests of each other's members and abusing them while in detention. Hamas and Fatah both number their jailed members in the dozens.
President Mahmoud Abbas, Fatah's chairman who governs in areas of the West Bank not under full Israeli control, is engaged in U.S.-brokered peace talks with Israel and has renounced violence.
Hamas has clung to its arms in years of battles with Israel and has frequently pledged to conquer it.
Haniyeh said Hamas's announcement would comfort hundreds of families in Gaza, home to 1.8 million people, and only those exiles facing court cases could not return.
Taher al-Nono, the Gaza prime minister's adviser, told Reuters the prisoners would be freed "in the coming two days".
Fatah's spokesman brushed off Hamas's gesture. "What the Palestinian people really want is a genuine end to the division. They want unity, the formation of a government, lifting Hamas's veto on national elections and carrying through on what it agreed on in the past," Ahmed Assaf told Reuters.
Hamas has been going through financial and diplomatic difficulties in its relations around the Middle East.
The Syrian government, once a top backer, is now embroiled in war with rebels seeking to topple President Bashar al-Assad.
Hamas suffered a heavy blow when Egypt's Islamist president, Mohamed Mursi, was toppled by the military last July after mass protests against his rule. Cairo's current military-backed government sees Hamas as a threat to Egyptian security.
Haniyeh and other Hamas leaders have denied any intervention in Egypt's internal affairs and say the group poses no security threat to the Arab world's largest state.
Reuters