US embassy issues another travel warning on Lebanon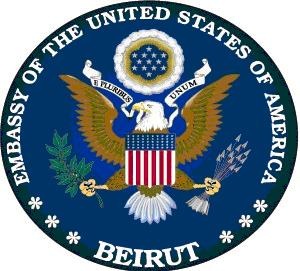 The United States appears to be nervous about the situation in Lebanon . Like last Sunday , the US embassy in Beirut issued today another warning to its nationals in Lebanon asking them this time to avoid hotels and "western-style shopping centers" in the country amid the worsening security situation that has seen Al-Qaeda-linked groups claim responsibility for recent bombings that have rocked Beirut.
"Following recent bombings in Beirut and other instances of violence that have occurred in Lebanon in recent months, the U.S. government strongly urges U.S. citizens in Lebanon to exercise extreme caution and to avoid hotels, western-style shopping centers, including western-style grocery chain stores, and any public or social events where U.S. citizens normally congregate," said a a travel advisory which was issued by the U.S. State Department and published on the embassy's website.
"These sites are likely targets for terrorist attacks for at least the near term." The travel warning added.
The embassy reiterated its call on "all U.S. citizens to avoid all travel to Lebanon due to safety and security concerns."
It noted that U.S. citizens living and working in Lebanon "should understand that they accept risks in remaining and should carefully consider those risks," pointing out that "the ability of U.S. government personnel to reach travelers to provide emergency services may be limited."
The travel warning comes a day after the Islamic State in Iraq and al-Sham (ISIS) claimed on Saturday responsibility for the January 2 suicide bombing in Beirut's southern Dahiyeh area that killed four people.
ISIS statement came on the same day that the Lebanese army announced the death of Abdullah Azzam Brigades chief Majid al-Majid in their custody.
Majid's Al-Qaeda offshoot terror group claimed responsibility for the November 19 twin bombings outside the Iranian embassy in southern Beirut that killed at least 20 people.
Shiite populated areas in Lebanon have been the target of a series of terror attacks after Hezbollah chief Sayyed Hassan Nasrallah in May announced that his Shiite party was fighting on behalf of the Syrian regime of Bashar al-Assad in the civil war raging in neighboring Syria.
Mourners chanting anti-Hezbollah slogans laid to rest former Lebanese finance minister and Ambassador to the US Mohamad Chatah last Sunday after he was killed by a car bomb his allies blame on the powerful Hezbollah Shiite group which is listed as a terrorist organization by the US .
The December 27 attack on Chatah, a Sunni who was a vocal critic of Syrian President Bashar al-Assad and his Lebanese ally Hezbollah, has once again stoked sectarian enmities exacerbated by the spillover of Syria's conflict.
"There is no God but God and Hezbollah is the enemy of God," mourners chanted as Chatah's coffin – draped in green and gold cloth – was carried to a central Beirut mosque.