UAE issues a warning against travel to lebanon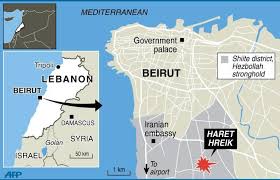 The United Arab Emirates' Foreign Affairs Ministry issued a warning on Friday against traveling to Lebanon following the latest car bomb explosion that targeted the Hezbollah stronghold in Beirut's southern suburb of Dhahieh.
"The UAE citizens currently present in Lebanon should leave immediately and coordinate with their country's embassy in Beirut to arrange their departure," a statement issued by the ministry said.
The statement also urges the citizens planning on traveling to Lebanon to avoid entering the country "due to its troubled security situation."
The embassy warning came a day after a deadly car bomb detonated in the Haret al-Harayk area of Dhahieh, an operations hub for Hezbollah killing at least four people and injuring over 70.