DNA tests confirm identity of detained Al Qaeda linked leader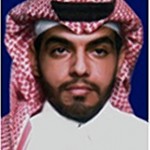 DNA tests confirmed Friday that the man detained by Lebanese army intelligence is Majid bin Muhammad al-Majid, the chief of the Al Qaeda linked Abdullah Azzam Brigades that claimed responsibility for the November 19 twin suicide bombings outside Iran's embassy in Beirut, according to a statement by the Lebanese army.
The Lebanese army intelligence arrested Majid , a Saudi national on December 26.
Lebanon's state National News Agency reported that the DNA samples belonging to relatives of Majid in Saudi Arabia matched those of the suspect who is in Lebanese Armed Forces custody.
Majid's blood samples were taken at Beirut's Badaro military hospital and had been flown to Saudi Arabia's anti-terror department, a security source was quoted by NOW as saying on Thursday.
Meanwhile, AFP reported Friday that the interrogation of Majid "has been delayed because he is in poor health condition."
The report added that the Saudi terror figure was suffering from kidney failure and requires dialysis.
Majid was arrested following his discharge from Al-Maqased Hospital in Beirut after he had been admitted under a false identity following a trip to Syria's Qalamoun.
The Lebanese army ambush intercepted Majid's convoy as it was heading to the Beqaa "under an Al-Qaeda security cover."
The LAF ambush took place near the Defense Ministry in Baabda, following which DNA tests were undertaken and sent to Saudi Arabia to be checked against the database of the Saudi authorities.
Wanted in Saudi Arabia
Several conflicting reports followed the arrest of the "Emir "of the Abdullah Azzam Brigades, because neither the Saudi's nor the Lebanese were absolutely sure of his identity.
Saudi Ambassador to Lebanon Ali Awadh Asiri expressed relief on Thursday over the arrest .
"If DNA tests prove that the person detained is Majid then we're extremely thrilled," Asiri said in comments published in the daily al-Hayat newspaper.
Asiri pointed out that Majid "assaulted his country before attacking the Iranian Embassy," pointing out that his country has been pursuing him before the twin suicide bombing that targeted Tehran's embassy in Beirut.
Saudi Arabia's interior ministry also confirmed that Majid who was born in Riyadh in 1973 ranks 70th on the most wanted list issued by Saudi Arabia, which includes 85 of the most dangerous Al-Qaeda members.
Asiri who currently resides in Riyadh, said that Saudi Arabia had previously issued a global alert over Majid's status.
"It's normal to coordinate with the Lebanese authorities to continue the required legal measures in order to hand him over to Saudi Arabia if his identity was confirmed." Asiri reportedly was quoted as saying by al Hayat.
LBC reported on Tuesday that Lebanese army intelligence arrested Majid two days ago
The LBC report was based on a statement by AFP which said that Caretaker Defense Minister Fayez Ghosn had confirmed the arrest of Majid.
But Ghosn denied on Wednesday making any such statements to any media outlets, according to a a statement by his press office .
He reportedly told AFP: "He was arrested by the intelligence services of the Lebanese army in Beirut."
Ghosn reportedly did not specify when the arrest took place.
The arrest is seen as a major achievement for the Lebanese army, which has seen a series of suspicious bombings and assassinations in the country in recent years.
The Abdullah Azzam Brigades was designated in the United States as a "terrorist organization" in 2012, and has in the past claimed responsibility for firing rockets into Israel from Lebanon.
Majid was also part of other extremist organizations linked with Al-Qaeda, as well as armed activities in Iraq launched from Lebanon. He had entered the Nahr al-Bared Palestinian Refugee camp prior to the operation launched by the Lebanese army against Fatah al-Islam, but managed to escape following the end of the operation.
A life sentence was issued against him in absentia following the Nahr al-Bared events. He is also wanted in Saudi Arabia, Egypt, Jordan and several Western countries, including the United States.
Majid is accused of close links with Al-Qaeda, through financial support provided by the organization and his attempts to smuggle political prisoners out of Yemen, in addition to smuggling individuals into Iraq.
On December 3, Hezbollah Secretary-General Hassan Nasrallah accused Saudi Arabia of being behind the bombing against the Iranian Embassy, adding that he has no doubt that the Saudi intelligence agency has close links with the Abdullah Azzam Brigades.
The Abdullah Azzam Brigades "is a bona fide group that has a Saudi emir and its leadership is directly linked to Saudi intelligence," Nasrallah claimed.
The Abdullah Azzam Brigades also claimed responsibility for the killing of Senior Hezbollah commander Hassan al-Laqis .
Hezbollah has been openly backing troops loyal to President Bashar Assad against the rebels seeking to topple him.
Lebanese trial
Marada Movement leader MP Suleiman Franjieh demanded on Thursday trying Majid in Lebanon, stressing that handing him over to another country is a "flagrant violation of Lebanese sovereignty."
"A country that respects its sovereignty and its laws does not give both of them up in response to another nation's request, especially if the detainee is a dangerous person that wanted to incite strife," Franjieh said in a statement, soon after reports that said several regional countries where Majid is wanted for various crimes asked for handing him over.