Egypt detains 4 Aljazeera journalists, accused of MB ties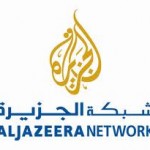 Egypt's government has detained four journalists working for the Qatar-based Al Jazeera English news channel, arresting them during raids on a five-star hotel and at least one private residence Sunday night.
The reporters, including one Australian national, are accused of "harming national security" through links to the recently banned Muslim Brotherhood ( MB) organization, the Interior Ministry said in a statement.
The arrests are the latest development in a rapidly escalating crackdown against the Brotherhood, an Islamist group that the government last week declared a "terrorist organization."
Egyptian police said the Al Jazeera English bureau — which had been broadcasting from a suite at the Marriott hotel following the closure of its Arabic-language sister channel during a military coup in July — was being used as a meeting point and press center for members of the Muslim Brotherhood.
Egypt's military-backed government has long accused Al Jazeera, whose Qatari patrons are allies of the Brotherhood, of being a mouthpiece for the organization.
The hotel occupants were "broadcasting news that threatens internal security and spreading false news," the Interior Ministry said. Police said they also found literature that implicates the journalists for helping to organize recent protests that were illegal under a new law that sharply restricts public demonstrations.
Al Jazeera English identified the reporters who were detained as correspondent Peter Greste, an Australian national; producers Mohamed Fadel Fahmy and Baher Mohamed, and cameraman Mohamed Fawzy.
Greste is an award-winning journalist who previously worked for Reuters, CNN and the BBC, Al Jazeera said. Mohamed and Fawzy are Egyptians. Fahmy holds both Canadian and Egyptian citizenship, according to biographical information in a book he wrote in English, titled "Baghdad Bound: An Interpreter's Chronicle of the Iraq War."
In a statement posted to its Web site, Al Jazeera demanded the immediate release of the journalists.
Security forces have arrested hundreds of Muslim Brotherhood supporters in recent weeks as fresh demonstrations and an uptick in militant attacks have again reignited the battle between the Islamist movement and the state.
The interim cabinet declared the group a terrorist organization last week following a deadly car bomb attack on a security building north of Cairo, for which the Sinai-based jihadist group Ansar Bayt al-Maqdis claimed responsibility. Government officials have since admitted they do not have direct evidence linking the Brotherhood, whose leaders are in jail, to the bombing.
The terrorist designation has given rise to tensions ahead of a referendum on Egypt's new constitution, planned for next month. Authorities had hoped the vote would advance the country's transition to a new government and usher in a period of stability.
In a report released Monday, the New York-based Committee to Protect Journalists, a press advocacy group, named Egypt one of the most dangerous places to work as a journalist in 2013.
Washington Post