Kidnapped Lebanese businessman freed in Nigeria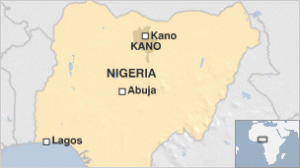 A Lebanese factory owner who was kidnapped by gunmen in the north Nigerian city of Kano has been freed after a search, police said on Friday.
Police spokesperson Magaji Musa Majia said that officers found Hassan Zain, the owner of the MC Plastics factory , around 0800 GMT on the outskirts of the city.
He was unhurt and has been re-united with his family, Majia added in an emailed statement.
"No arrest has been made yet. [The] investigation is in top gear with a view to arresting the fleeing perpetrators," he said.
Zain was abducted in the Sharada industrial area of Kano on Monday, prompting police to block exits from the city to ensure the kidnappers could not escape.
Five assailants stormed the factory compound and seized Zaid as he got out of his car in the car park, witnesses said.
Shots were fired into the air, sending workers rushing inside for safety. A security guard and a female employee were shot and wounded.
Kidnappings for ransom are common in Nigeria, with scores of foreigners, include those from the sizeable Lebanese community, targeted every year.
Kano hit with Cholera
The Cholera epidemic has hit Kano metropolis and some troubled areas in Nasarawa state, reportedly killing scores of people, with many others hospitalized in critical conditions.
Scores of people in Kano metropolis are now bedridden and agonizing in pains, as a result of the sudden outbreak of cholera in some parts of the state. The cholera epidemic has so far claimed the lives of over 12 persons.
AFP/ Agencies